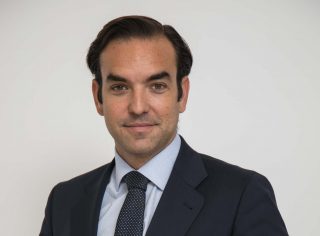 ---
Javier Bustillo
Socio Corporate / M&A y Venture Capital de ECIJA Madrid
T +34 917 816 160
jbustillo@ecija.com
Linkedin
Javier cuenta con más de 15 años de experiencia en derecho mercantil y societario, fusiones y adquisiciones y en operaciones de capital riesgo. Antes de incorporarse a Écija, Javier fue socio director de Bustillo Abogados y previamente, desarrolló su carrera profesional en multinacionales como Coca-Cola y Xerox Europe dirigiendo programas de desarrollo de negocio a nivel europeo.
Javier asesora a numerosas empresas tanto nacionales como internacionales de diferentes sectores, principalmente tecnológico, industrial y energético, en materia de contratación mercantil y derecho societario.
También cuenta con una dilatada experiencia en el sector emprendedor que le ha permitido conocer las peculiaridades de este sector: asesora a fondos de venture capital, emprendedores, aceleradoras, business angels y fondos de capital riesgo en sus proyectos en España y en el resto de Europa. Asimismo, también se ha especializado en el asesoramiento a startups en rondas de captación de capital semilla, capital de crecimiento, estrategia de exit, rondas de financiación, fusiones y adquisiciones (M&A), así como a los fundadores en gestionar los retos que aparecen en las diferentes fases del proyecto. Javier ocupa la secretaría o cargo de consejero en varios de sus clientes.
Educación
Mergers and Acquisitions Executive Programe – Stanford Graduate School of Business
Harvard Diploma in Law and Economics – Harvard Law School
Máster en Asesoría Jurídica de Empresas – IE Law School
Licenciado en Derecho – Universidad Europea de Madrid
Graduado en Turismo – Universidad CEU – Luis Vives
Javier ha sido galardonado con el premio internacional Client Choice Award dos ediciones consecutivas, 2018 y 2019, al mejor abogado en Derecho Corporativo en España.También en 2019 Javier fue incluido como uno de los socios más activos en España por número de transacciones corporativas en 2018 en el ránking de TTR – Transactional Track Record publicado por Expansión.
En el ámbito académico, Javier es fundador y uno de los coordinadores del IE Alumni Law Club. Javier forma parte del Comité Ejecutivo de la Asociación Española de Abogados Hispano-Britanicos.
Es miembro del Ilustre Colegio de Abogados de Madrid, y miembro del Instituto de Consejeros-Administradores.
Javier habla español, inglés y francés.