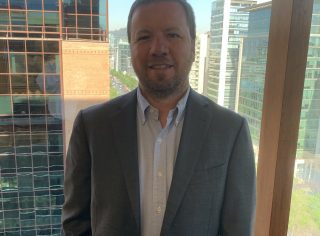 ---
José Joaquín Laso
Corporate M&A, Derecho del deporte y entretenimiento

T: +562 2361 8900
jjlaso@ecija.com
Linkedin
José Joaquín Laso es abogado mánager de las áreas Corporate M&A, Derecho del deporte y entretenimiento de ECIJA. Cuenta con más de 20 años de experiencia donde ha actuado en la adquisición y venta de empresas; apertura de sociedades al mercado de valores; emisión de acciones, bonos y otros instrumentos de oferta pública, y asesoría en materias deportivas, incluyendo transferencias de derechos de jugadores y litigios, tanto en tribunales locales, como en Cámara de Resolución de Disputas y Comisión del Estatuto del Jugador, la FIFA, y en el Tribunal Arbitral de Deporte (TAS).
Con anterioridad a ECIJA, fue consultor en el estudio australiano Gilbert & Tobin, durante 2009, socio de Guerrero Olivos y, durante los últimos dos años, socio de Porzio, Ríos, García.
Licenciado en Derecho en la Facultad de Derecho de la Universidad Finis Terrae. El título de abogado le fue otorgado en 1997. Además, realizó un Mastes of Laws en la Facultad de Derecho de la Universidad de Sydney, Australia, en el año 2008.
José Joaquín fue destacado por The Best Lawyers, en el área Sport Law, en el año 2018.
Es autor del capítulo Sports Law, de Getting de Deal Through, años 2018 y 2019.
José Joaquín habla español e inglés.