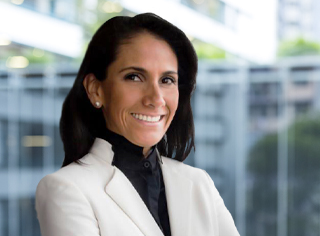 ---
Adriana Ramírez
Partner at ECIJA Mexico Labour Law 
T. (+52 55) 56 62 68 40
aramirezg@ecija.com
Adriana is partner at the Labour Law department in ECIJA Mexico. Specialized attorney on Labour Law, her practice focuses mainly on strategic planning from a labour perspective and individual and collective labor litigation, consulting, ethics, compliance and mediation services.
Adriana is a human resources strategist and corporate consultant in labor benefits affairs, drafting of internal corporate policies, compensation plans for executives, affairs related with the transfer of senior management, employer substitutions, negotiations with unions, inspections from the Ministry of Labor and Social Security, sensitive labor matters such as investigations for violence, harassment, sexual harassment and gender-based discrimination and labor mediation.
Consultant of foreign companies in harmonization of foreign legal framework to Mexican labor law. She has advised companies listed in the ranking of Best Companies to Work For™ from Great Place to Work™. She has led collective terminations of hundreds of workers, both from the private and public sectors. Adriana has counseled unions, and revised collective bargaining agreements in compliance with the USMCA.
Adriana has more than 20 years of professional practice in labor law matters with international law firms.