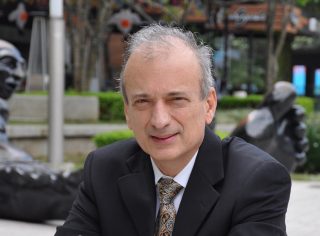 ---
Alejandro Montealegre
Partner Real Estate
T. +506 4000 1141 USA: +1 786 2247326 Spain: +34 910 603 569 (Direct Dial)
amontealegre@ecija.com
Linkedin
Career:
Alejandro Montealegre is a member of ECIJA Costa Rica and manages the practices of Real Estate and Urban Planning at ECIJA Costa Rica.
In his 35 years of experience he has provided legal advice to companies, especially in the agricultural export sector and to urban development companies in the tourism sector. In 1988 he founded Montealegre Attorneys at Law, a boutique Firm that was absorbed by ECIJA Costa Rica in 2018.
He has participated in the creation of multiple divisions of various types: agricultural parcels, with constitution of conservation easements and sight. Constitution of horizontal, vertical, mixed and combined condominiums; of residential, commercial and tourist use, both in properties with property title, as in concessions in maritime land area and in special regimes.
He obtained his university degree from the University of Costa Rica as a Lawyer and as a Public Notary.
Member of the Bar Association of the Republic of Costa Rica.
Alejandro speaks Spanish and English.