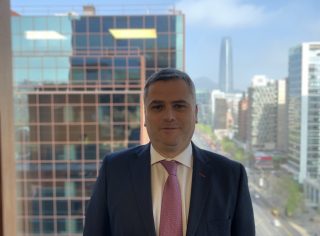 ---
Alfredo Moreno
Partner Corporate / M&A, Tax, Foreign Investment, Immigration, Renewable Energy law, Fintech and Financial regulation
Tel. (562) 23618900
amoreno@ecija.com
LinkedIn
Alfredo is partner of ECIJA´s Corporate M/A, Tax, Foreign Investment in Chile and insurance finance institutions, such as Immigration and Renewable energy law.
Alfredo has more than 20 years of experience responsible of the international area of "Estudio Jurídico Otero", in which he has helped to established more than 100 European enterprises form different economic fields, being recoignized as one of the bests lawyers in this theme.
He stablished Russel Bedford office in Madrid.
Alfredo was also profesor of the Finance and Financial Law Marjket in the postgraduate Institute of "Universidad Pontificia de Comillas in 1999 and 2000.
LLB form the Complutense University of Madrid in 1993, he laso studied the Tax ConsultancyMaster in the Business School of Murci University (2008) and Master Financial Economic managing in EDECESEM in Madrid. He complements his studies with the High Bank and Financial Institutions Course in the same Institute.
Member of Madrid Bar Association.
Alfredo speaks Spanish and English