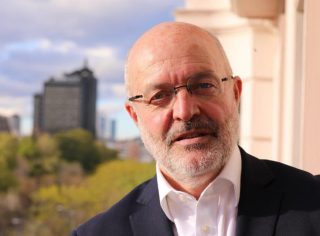 ---
Alfredo Solana López
Partner Corporate/M&A, Dispute Resolution, Restructuring and Insolvency
T. +34 917 816 160
asolana@ecija.com
Linkedin
Alfredo Solana is a Partner in the Dispute Resolution and Corporate/ M&A Legal Practice areas at ECIJA.
As Partner and Founder of Colón de Carvajal Abogados, Alfredo has more than 30 years of experience. He has served as a legal advisor to Renault Spain and many leading Spanish financial institutions, pharmaceuticals, insurance companies and food manufacturers (Campofrío). Alfredo has acted as legal counsel to companies in their corporate restructurings, M&As and other key financial transactions. He is as an advisor to the British Council.
Alfredo has participated in many different judicial and arbitration proceedings as a defendant for companies with their court orders. As an insolvency administrator, he has been appointed several times by the Courts of Madrid.
Alfredo currently heads up and coordinates the legal defence of several commercial and corporate litigations and disputes. He also advises and acts as the legal secretary of many Boards of Directors of companies in the food, catering, real estate, transport and energy sectors. He serves as an advisor to four Mutual Provident Societies that manage the services of more than 25,000 members. In addition, he advises a well-known business group from the energy sector and many other leading companies within that same sector.
Alfredo holds a Law degree from the Complutense University of Madrid and a Master of Laws (LL.M) and Business Consultancy from the Complutense University of Madrid.
Alfredo is a member of the Madrid Bar Association.
He has collaborated as a Visiting Professor at the International University of La Rioja and the European University of Madrid. He has participated as both a speaker and mediator at several forums and conferences due to his wide range of legal experience.
Alfredo speaks Spanish and English.