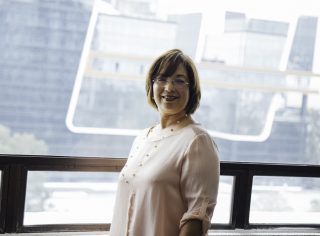 ---
Amelia Gutiérrez
Partner Notarial Law, Labour Law, Media, Intellectual & Industrial Property, Immigration and Corporate/M&A
T. +502 2335 3220
agutierrez@ecija.com
Career:
Amelia is partner in the areas of Notarial Law, Labour Law, Media, Intellectual & Industrial Property, Immigration, and Corporate/M&A at ECIJA Guatemala.
Through the years, Amelia has concentrated her practice in the attention to companies, national and foreign, that require integral solutions to regularize the work status of their collaborators and executives through direct advice on topics such as their incorporation into the company by means of labor hiring or services that adapt to the needs of the parties. In the case of foreign collaborators, he puts special attention to the compliance of their legal status, both at the migratory level and at work permits.
Likewise, Amelia successfully exercises areas of Intellectual Property for local and foreign companies, acting as Legal Project Manager when there is a need to coordinate the registration of distinctive signs in different jurisdictions. In this area, it also deals with the cases in which it is necessary to act in a contentious manner in defense of the interests of the clientele.
Special mention should be made of the advice provided on real estate and inheritance law issues with a focus closely related to corporate law, by skillfully combining the legal tools that have a close relationship between these fields and that allow their work as a professional to go far beyond the legal level, for the best management and protection of personal and business assets.
She obtained a degree in Legal and Social Sciences at the Rafael Landivar University.
Member of the Guatemalan-German Chamber of Commerce and Industry, of the Guatemalan-Spanish Chamber of Commerce and Industry, of the Guatemalan-Mexican Chamber of Commerce and Industry of the Guatemalan-Canadian Chamber of Commerce.
Amelia speaks Spanish and English.