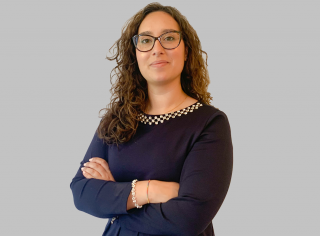 ---
Ana Patrícia Ribeiro
Banking Law
T. +351 226 051 330
aribeiro@adcecija.pt
Ana Patrícia Ribeiro, borned in 1992, started her career at the legal office of Paulo Macedo, Vítor Morim Lopes and Carla Antunes Neves Lawyers, in Amares, Braga, as a trainee lawyer, between 2014 and 2017. After, she joined that office as Associate Lawyer and worked above all in Bank Law, Litigation and Labor and Employment Law.
Since October 2019, Ana started working as Associate Lawyer at Jorge Carneiro & Associados, in Bank Law, namely in credit recovey.
Regarding her education, Ana has a Bachelor`s Degree in Law and a Post-Graduation in Judiciary Law, by Minho University. In 2018, she concluded a Post-Graduation in Company Law and Tax Company Law by the Companies and Labor Institute of Coimbra University. In March 2021, she started the Post-Graduation in Bank and Securities Law by Portuguese Catlholic University.
The preference fields of actuation are Bank Law (finance regulation and credit recovery).
---
Linked articles