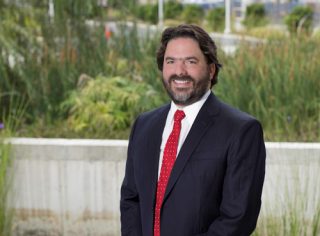 Career:
Antonio L. Garcia is a partner of the areas of Labor and Employment Law and Dispute Resolution: Litigation and Arbitration in ECIJA, with over 18 years of experience in advising Puerto Rican and international businesses. He focuses on various areas of labor and employment law and regularly advises clients on a wide array of employment issues, such as, employment terminations, employee discipline, reductions in force, internal investigations, and so forth.
A trial attorney by nature, Mr. Garcia still regularly advises employers on the drafting and review of employment manuals, and the implementation and administration of employment policies. Mr. Garcia, who is an experienced litigator, has successfully defended hundreds of cases at both trial and appellate levels. Matters have included Title VII of the Civil Rights Act, harassment and discrimination, retaliation, wrongful discharge, the Fair Labor Standards Act, and labor management arbitration. Representative opinions include Bermúdez v. Kelly Services, 815 F. Supp. 2d 475 (D.P.R. 2011), Martínez Burgos v. Guayama Corp., 656 F.3d 7 (1st Cir. 2011), Cruz-González v. Pep Boys, 169 D.P.R. 829 (2007), and José Méndez Jiménez, et al. v. Carso Construcción de Puerto Rico, 2019 TSPR 99.
He holds a B.A. from Franklin & Marshall College as a William H. Gray Scholar and a J.D., magna cum laude, from the University of Puerto Rico School of Law, where he served as a member of the law review. A member of the Puerto Rico Bar Association, Mr. Garcia is admitted to practice before the Puerto Rico Supreme Court, the United States District Court for the District of Puerto Rico, and the United States Court of Appeals for the First Circuit.
Antonio is Chair of the Human Resources Committee of the Puerto Rico Manufacturers Association and a member of the Board of Directors of the Puerto Rico Museum of Contemporary Art.
Antonio speaks Spanish and English.