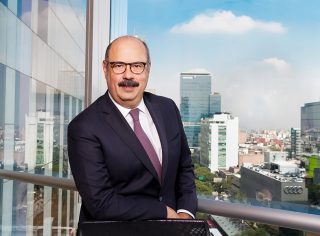 ---
Armando Salinas
Partner of Dispute Resolution: Litigation and Arbitration practice of ECIJA México
P: (+52 55) 56 62 68 40
asalinas@ecija.com
Linkedin
Armando has more than 30 years of professional experience in advising national and international companies in mediation, negotiation and complex litigation in Family and Civil law. He has held various positions as a federal and local congressman, as well as in the public service, being among others:
Private Counsel of the Attorney General of Mexico (1995-1996).
Federal Congressman LVI Legislature. President of the Support for People with Disabilities Commission.
Local Congressman at Mexico City Legislative Assembly I Legislature: President of the Public Safety Commission (1997-2000).
Federal Congressman LVIII Legislature. President of the Public Safety and Governance Commission. (2000-2003) and President of the Board of Directors of the Congress, 2003.
Under-Secretary of Population, Migration and Religious Affairs of the Ministry of the Interior of Mexico (2003-2005).
Under-Secretary of Legislative Liaison of the Ministry of the Interior of Mexico (2006-2008).
Armando has a Law degree from "Universidad Nacional Autónoma de México", UNAM. He also made a Postgraduate Studies in Civil, Criminal and Amparo at Universidad Panamericana México.
He has been lecturer of Philosophy of Law at the Universidad Panamericana, as well as, Lecturer of Parliamentary Law at the Universidad Marista.
Armando collaborates at the Excelsior newspaper.
He is a member of Barra Mexicana Colegio de Abogados.
He speaks Spanish and English.