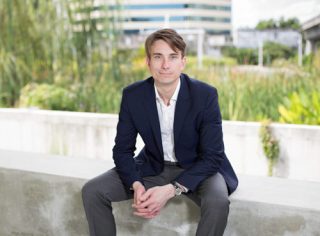 ---
Arturo V. Bauermesiter
Partner at Dispute Resolution: Litigation and Arbitration, Distribution and Consumer Law, Cybersecurity, and Privacy and Data Protection
T: +787 300 3200
abauermeister@ecija.com
Linkedin
Career:
Arturo V. Bauermeister is Partner at ECIJA's Dispute Resolution: Litigation and Arbitration, Distribution and Consumer Law, Cybersecurity, and Privacy and Data Protection practice areas, and has a professional experience of more than 8 years in advising Puertorrican and international companies in said areas. He focuses on a broad array of federal civil litigation—including commercial and insurance, tort and product liability, bankruptcy, employment law, and First Amendment—but he also handles arbitrations and regularly appears before Puerto Rico courts and government agencies. On the consulting front, Arturo's practice focuses on corporate counseling involving compliance, distribution, licensing, and franchising. As a Certified Information Privacy Professional (CIPP/US) and member of the International Association of Privacy Professionals, he devotes a considerable portion of his practice to advising companies on complex information-security and privacy issues.
A regular member of Scribes – The American Society of Legal Writers, Arturo's publications include, The 2015 Amendment to Federal Rule of Civil Procedure 1 Has Some Bite, The Federal Lawyer (September 2018), Are Rule 12(b)(6) motions still appropriate mechanisms for enforcing forum-selection clauses?, The Federal Lawyer (December 2015), Recent Trends in Judicial Interpretation in a Post-Iqbal World, From the Bar, 50th Issue (2013), and, and A una década del destierro de res ipsa loquitur en Puerto Rico, 44 Rev. Jurídica U. Inter. P.R. 351 (2010). Arturo's passion for the First Amendment has rewarded him with speaking and writing invitations, including several from the Judiciary Committee of the Puerto Rico House of Representatives. His passion for the development of the law and the bar, meanwhile, drove him to create the Puerto Rico Lawyers Chapter of the Federalist Society, which he currently presides. He also is long-time member of the Federal Bar Association and is currently the Federal Lawyer's Columns Editor. He is a member of the American Bar Association, having served as deputy editor for one of its main publications. And each year he volunteers as a mock judge for the Estrella Trial Advocacy Competition, co-hosted by the George Washington University Law School.
Mr. Bauermeister, who also is a notary public, is admitted to practice before the Puerto Rico Supreme Court, the United States District Court for the District of Puerto Rico, and the United States Court of Appeals for the First Circuit. Mr. Bauermeister clerked for the Honorable Salvador E. Casellas of the U.S. District Court for the District Court of Puerto Rico. He holds a B.A. in Political Science and Government from Villanova University, and is a 2010 cum laude graduate of the Interamerican University School of Law, where he was a member of the law review and won the award for best student publication.
Arturo speaks Spanish and English.