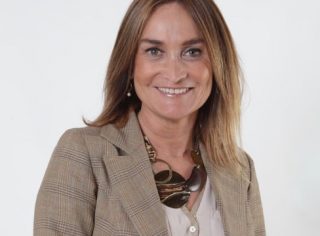 ---
Carolina Arrau Guzmán
Associate
T. (562) 2361 8900
carrau@ecija.com
LinkedIn
Carolina is a specialist Lawyer in Negotiations, Arbitrations, Conciliations, Infrastructure, Real Estate, Agroindustry Construction Contracts, with more than 30 years of experience in the Construction Market.
Carolina has more than 30 years of experience in advising national companies on negotiations, contracts, tenders and conciliatory procedures – arbitration – Technical Panels, specifically in the construction markets and Infrastructure for public use – Regulated Markets. 15 years as a Chilean Construction Chamber lawyer; Chief Lawyer, in charge of the regulatory agenda, corporate and union advice. Minister of faith lawyer of the Panel of Experts of Tariff Companies of Sanitary Services in Chile.
She has a Degree in Legal and Social Sciences – Universidad de Chile – Santiago, she has a Lawyer degree granted by the Supreme Court of Chile. She also is Executive Coach (in certification) of the Pontificia Universidad Católica de Chile. She counts with Diplomas in Regulatory Programs of regulated markets; Electric and Water Law, of the Pontificia Universidad Católica de Chile and a Diploma in Legal Transformation Program of companies; Mergers – Acquisitions of the U. Adolfo Ibáñez.
Carolina is the Secretary Lawyer of the Conciliation Commission of the Highway Concession del Sol- Chile. Chief Lawyer of the Magallanes Insurance Company – Chile.
She is an active member of the Chilean Construction Chamber, a member of the Chilean Bar Association, and member of the Association of Sanitary Lawyers.
Author of "Compendium of Accounting Standards for Corporations in Chile and Bidding Basis Models in Chile".