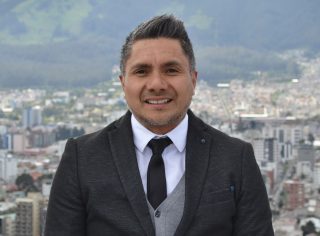 ---
Christian Rosero
Outsourcing and Advisory Director in ECIJA GPA
Quito, Ecuador
T. +593 2986528
crosero@ecija.com
Linkedin
Christian has more than 18 years of experience in the area of financial administration, comptrollership, taxes and consulting, he is the executive director of the financial, tax and accounting unit of Outsourcing for more than 6 years.
Specialist in Tax Law, Magister graduated in Auditing and Accounting, with a BS in Business Administration – Finance specialization – from the University of Southern California -USC- at the Marshall School of Business in Los Angeles California, USA.
Expert in improving accounting and tax financial processes, specialist in internal control and implementation of policies and processes for corporate compliance.
Financial advisor to multinational companies such as Anasac.
He held functions as Comptroller General at Pfizer Inc and previously as Tax Manager at PricewaterhouseCoopers International Limited for a consecutive and combined period of 12 years.
Christian speaks English and Spanish.