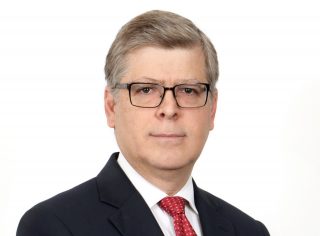 ---
Edmundo Castillo
Partner Banking, Corporate/M&A, Dispute Resolution, IP, Notarial Law 
T. +505 2265 0293
ecastillo@ecija.com
Linkedin
Career:
Edmundo is law partner in the areas of Banking & Finance, Corporate/M&A, Dispute Resolution: litigation and arbitration, Media, Intellectual & Industrial Property and Notarial at ECIJA Nicaragua.
Edmundo has focused his professional career on International Law, Banking, Commercial Law, Intellectual Property and Administrative Law. With more than 20 years of experience, he has provided services to the main banking and financial institutions of the country.
He has been a consultant in the preparation of draft bills for the Legislative Assembly of Nicaragua, such as the Financial Administration and Budgetary Regime Law, Public Sector Administrative Contracting Law, Law of International Legal Instruments and Foreign Service Law.
In addition, Edmundo is as an arbitrator before the Permanent Court of International Justice since 1997, before the Inter-American Commercial Arbitration Commission since 2008, and also before the Arbitration Mediation Center of the Chamber of Commerce and Services of Nicaragua. .
He was Vice Minister of Foreign Affairs, Secretary General, and Agent of the Republic of Nicaragua in trials before the Central American Court of Justice and Inter-American Court of Human Rights (1998-2002). In addition, Edmundo was a legal counsel in trials before the International Court of Justice (1998-2007).
He is professor at the Autonomous American University since 2011.
He obtained a Master in Common Law from Georgetown University, Fulbright Scholarship and Juris Doctor, suma cum laude from Universidad Autónoma de Centroamérica.
Edmundo speaks Spanish and English.