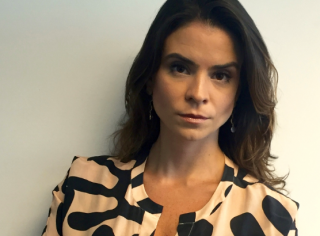 ---
Fernanda Leite
Partner of the Labour Department of CTA ECIJA
São Paulo, Brazil
T. +55 11 3078-7212
Fernanda Leite is partner of Labour. She has over 10 years of experience in Labor Law, with high performance in legal consulting and notorious performance in collective negotiation with Professional Unions and in strategic lawsuits before the Labour Courts and Labour Public Prosecutor's Office.
She has a Bachelor of Laws (L.LB) Degree at Universidade Federal do Paraná, a Post-Graduation Degree in Labour Law at Academia Paranaense de Estudos Jurídicos – APEJ, a Master of Laws in Social Relations and Labour Law at Universidade Federal do Paraná and is a post-graduation candidate in Labour Law at Universidade de São Paulo.
Fernanda has been a Professor of Philosophy of Law at Faculdade UNIGUAÇU, Professor of Labour Law and Visitor Professor at Faculdades Integradas Santa Cruz, Curitiba – Brazil. She is a former professor of Labor Law at the Pontifical Catholic University of Rio de Janeiro – PUC/Rio and was part of the labor area at the PUC/Rio's core of legal practices for over 8 years, providing legal services to the needy community.
Member of the Brazilian Bar Association and author of articles on tax and international tax law.
Speaks English.