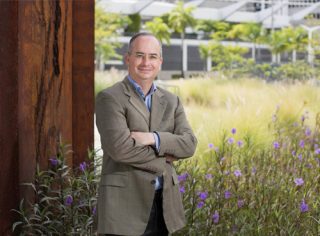 ---
Fernando L. Berio
Partner at Real Estate, Corporate/M&A, Fintech and Financial Regulation, Tax and Regulatory and Government Affairs
T: +787 300 3200
fberio@ecija.com
Linkedin
Career:
Fernando L. Berio is Partner at ECIJA's Real Estate, Corporate/M&A, Fintech and Financial Regulation, Tax and Regulatory and Government Affairs practice areas, and has a professional experience of more than 14 years in advising Puertorrican and international companies in said areas. He focuses his practice on real estate pre-development activities, tax credit equity procurement, tax-exempt financing, mixed financing structuring for multifamily housing deals, deal negotiation and closing, and general corporate, real estate, and tax law matters. Throughout his two-decade-long career, which includes passing the Level III Chartered Financial Analyst (CFA) examination, Mr. Berio has helped raise and close approximately $100 million in financing and tax credit equity for residential and mixed-use projects around the island.
Representing both local and national developers, Mr. Berio, who is a member of the Puerto Rico Bar Association, advises clients involved in administrative, regulatory, and procurement proceedings before state and federal infrastructure government agencies, such as the U.S. Department of Housing and Urban Development, the U.S. Department of Agriculture, Rural Housing Service, the Federal Highway Administration, the Puerto Rico Highway and Transportation Authority, the Puerto Rico Department of Housing, the Puerto Rico Public Housing Administration (PRPHA), and the Puerto Rico Housing Finance Authority (PRHFA), over which he presided. A former member of the Board of Governors for PRPHA, Mr. Berio formed part of the team that structured the first ever LIHTC/Mix Financing deal for public housing in Puerto Rico, which earned him the 2008 Bond Buyer Magazine Deal of the Year award for the most innovative public finance deal nationwide. These interactions have provided him with highly specialized tax law and regulatory experience with programs such as the federal aid housing and highway development programs. Mr. Berio's presence in the tax credit and infrastructure development industry has been noted in trade publications such as the Tax Credit Advisor Magazine. He has also spoken at the International Federation for Housing and Planning's World Congress and the Puerto Rico Banking Association's Housing Congress.
Mr. Berio is admitted to practice before the Puerto Rico Supreme Court. He earned an LL.M. degree with a concentration in Corporate Law and Securities Regulations from Columbia University, a Juris Doctor., magna cum laude, from the University of Puerto Rico, and a B.S.B.A. degree in finance, magna cum laude, from Georgetown University.
Fernando speaks Spanish and English, and has basic knowledge of Portuguese, French, Italian and Catalan.