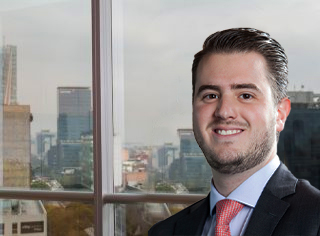 ---
Fernando Poo
Lawyer at Corporate/M&A, ECIJA Mexico 
Tel: (+52) 5556626840
fpoo@ecija.com
Fernando Poo is an associate on the Corporate ar of ECIJA Mexico.
Graduated from the School of Law of the Instituto Tecnológico Autónomo de México (ITAM), he is currently in the process of obtaining his degree.
He has studied abroad, highlighting the course Introduction to International Human Rights: Theory, Law and Practice by the London School of Economics (LSE).
During his undergraduate studies, he supported and worked on Margarita Zavala's project in the race for the Presidency of Mexico, serving as her Private Secretary. He also participated as a substitute Representative for her independent candidacy before the General Council of the National Electoral Institute (INE).
He worked in the law firm Accuracy, Legal & Consulting, in the areas of administrative and electoral litigation, as well as in the areas of anti-corruption and Compliance.