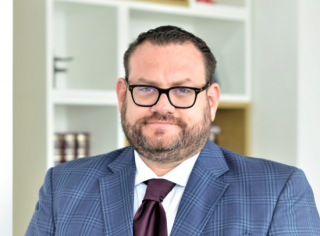 ---
Fernando Yávar
Associate Lawyer in Criminal defence and prevention, Health Law in ECIJA GPA
Guayaquil, Ecuador
T. +593 994143611
fyavar@ecija.com
Fernando has more than 20 years of experience in criminal matters.
He also has experience in legal sponsorship and judicial representation in civil, medical, consumer defense, ethical and constitutional processes, currently being Legal Advisor to the Ecuadorian Medical Federation and the Ecuadorian Society of Plastic, Reconstructive and Aesthetic Surgery – Guayas Chapter.
He is a lawyer and a Doctor in jurisprudence from the Catholic University of Santiago de Guayaquil. He has a postgraduate course in criminal law from the University of Buenos Aires. He has been an exhibitor and professor of criminal law, criminal procedural law, traffic law, adolescent offenders, oral litigation, economic criminal law, criminal liability of legal persons, criminal compliance and medical law in undergraduate, graduate, seminars and talks.
He has published publications, articles and books on criminal law, criminal procedure law, oral litigation and transit both in Ecuador and abroad.
Fernando speaks English, Spanish and Portuguese.