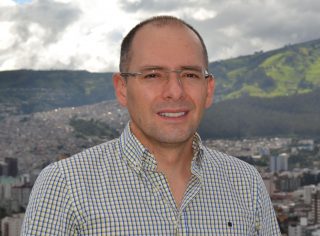 ---
Francisco Mendoza
Associate Lawyer in Oil & Gas in ECIJA GPA
Quito, Ecuador
T. +593 2986528
fmendoza@ecija.com
Linkedin
Francisco is a specialist lawyer in oil energy law, public procurement and contract negotiation with more than 10 years of experience.
Francisco has experience in negotiation, signing and execution of several contracts and relevant projects in the Ecuadorian oil sector. He has knowledge of the applicable legislation in the field, as well as in the preparation and analysis of contractual terms.
He studied Law at the Pontifical Catholic University of Ecuador.
Francisco has had an active participation in the local and regional hydrocarbons sector for more than 10 years.
Francisco speaks English and Spanish.