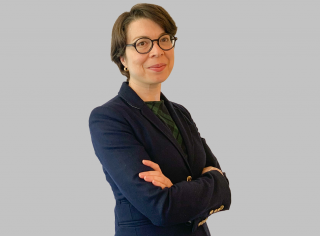 ---
Gisela César
Dispute Resolution: Litigation and arbitration
T. +351 226 051 330
gcesar@adcecija.pt
Gisela César (born 1979), Associate at Antas da Cunha ECIJA & Associados, Law Firm R.L.
Law degree, Faculdade de Direito da Universidade de Coimbra (2004), and Master in Contract and Company Law, Escola de Direito da Universidade do Minho, with master's thesis under the theme "The effects of insolvency on the ongoing promissory contract, in particular the promissory contract with down payment in case of insolvency of the promissor seller" (2014).
She began her internship in 2004 at Graça Moura & Associados – Sociedade de Advogados, R.L. and later continued (and completed) the internship at Jorge Carneiro & Associados – Sociedade de Advogados, R.L., which she has integrated, as a Lawyer, in 2006.
Her activity focuses on banking litigation, namely in debt recovery, leading a several number of lawsuits mainly debt collection claims and insolvency procedures.
In 2015 she published the work "Os efeitos da insolvência sobre o contrato-promessa em curso. Em particular o contrato-promessa sinalizado no caso de insolvência do promitente-vendedor" (Livraria Almedina, Coimbra).
---
Linked articles