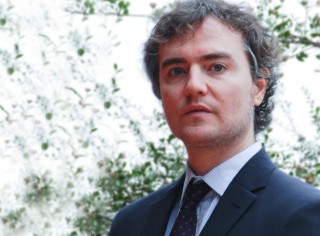 ---
Javier Sabido
Partner Latam Desk, Media, Intellectual Property, Public Policy

T. +56 2 25738521
jsabido@ecija.com
Linkedin
Career:
Javier Sabido has more than eight years of experience as a legal advisor and consultant in Intellectual Property, Entertainment and Information Technology areas, with a clear international profile, he has developed his professional career in Spain and Chile, the latter where he currently resides. As a legal advisor he has worked for multinationals, media groups, collecting societies, media and technology companies, public sector and universities.
In the Public Policy and consulting arena Javier Sabido has been legal adviser to the Ministry of Culture of Chile regarding the implementation of the Law on Cultural Grants, one of the most advanced laws in sponsorship of the American continent; he has been co-author of an independent study commissioned by Google, 'The future of copyright and user generated content in Web 2.0' and coordinator of the 'legal Guide of film finance in Spain' (Instituto de Autor, 2010). He has also worked on consultancy projects in intellectual property for the the Institute for Foreign Trade (ICEX), Spain, and major R & D projects for universities such as the University of Salamanca, University of Extremadura and U-TAD.
Expert in internationalization of the Chilean companies he has advised a large number of companies in all matters relating to their launch in the Chilean market.
He lectures in different graduate programs at universities such as the Universidad Autónoma de Madrid (Spain); University of Buenos Aires (Argentina) and Pontificia Universidad Católica (Chile).
Javier Sabido has recieved a LLB and LLM in Intellectual Property Law, both from Universidad Autónoma de Madrid.