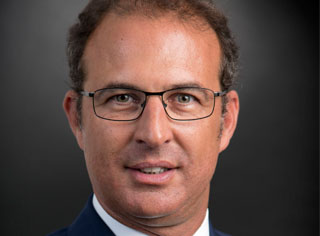 ---
João Ferreira Pinto
Partner Privacy and Data Protection, Information Technology
T. +351 215 814 535
jfpinto@ecija.com
Linkedin
João Ferreira Pinto is  Partner in the areas of Privacy, Data Protection and Intellectual Property at the firm.
With more than twenty years of experience advising national and international clients in this practice areas. Furthermore, he has also been legal advisor to councilors and Superior Technician of the Lisbon City Council.
He is specialized in digital law and information technology: cybersecurity, cyber-defense, data protection, information security e-commerce, big data, cloud computing and digital marketing.
He is  lecturer at the Law School of the University of Lisbon (FDUL) and the European University of Lisbon, as well as a postgraduate lecturer in Online Business at the Polytechnic Institute of Leiria (IPL) and Certified Trainer of the Bar Association Formation of the Regional Council of Lisbon).
He regularly participates as  speaker in training courses and conferences on information and communication technology law.
He is co-chair of the Lisbon Chapter of the IAPP (International Association of Privacy Professionals), KnowledgeNet, member of ISOC_Portugal Chapter, Director of IT4Legal, member of ISMS Forum (Spain) and OIPRODAT.
LLB from the Lusíada University and LLM in Information Technology Law by  the University of Lisbon.
Acknowledgments:
Awarded by the Basque Data Protection Agency – February 2018
Award "PME Digital 2014" – ACEPI Digital Economy Association
Honorable Mention for the project "Protection of Data and Habeas Data: a view from Latin America" – AEPD