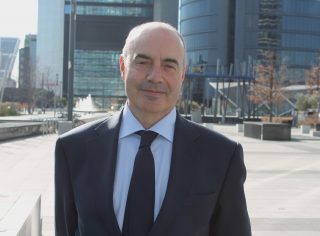 ---
José Ayllón
Partner EU & Antitrust, Public Law
T. +34 91 781 61 60
jayllon@ecija.com
Career:
Partner of EU, Antitrust and Public Law practice areas at ECIJA, José has more than twenty years of experience as a lawyer specialized in the said areas.
He actually represents companies in administrative proceedings before the competition authorities and has extensive experience in legal disputes related to Competition Law.
Prior to joining ECIJA, he led the area of ​​EU & Antitrust Law at Dutilh Abogados. During his professional career he has advised clients in many different sectors such as telecommunications, energy, cement, etc. He has extensive experience in sanctioning procedures before the Spanish and European competition authorities, such as subsequent appeals to the National Court and the Supreme Court.
José has been honorary professor of the Universidad Autónoma (Madrid) and Professor in the Centro de Estudios Garrigues. For more than 10 years he has been Executive Director of the European Union and Competition Publication.
He speaks Spanish, Catalan and English.