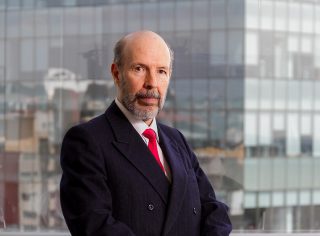 ---
José Mauro González-Luna
Corporate / M&A and Financial Counselor of ECIJA México
P: (+52 55) 56 62 68 40
jgonzalez@ecija.com
José Mauro has more than 40 years of professional experience in commercial, financial, stock, administrative and energy agreements, such as trusts, CERPIS, PPAs, pledges of securities, credits, real estate guaranties, electric coverage agreements, commissions, purchases of material and immaterial assets, and administrative concessions.
He was General Counsel of the Mexico City Government from 1997 to 2000.
José Mauro was Federal Congressman of the LVI Legislature, actively participating in legislative debates.
His professional practice includes the preparation of technical-legal opinions on tax, energy, banking, corporate and commercial matters.
He has participated in the proposal, drafting and approval of laws in various matters. He has extensive legislative and governmental experience assisting national and foreign companies in the development of their businesses.
He has been a lecturer on issues of legal argumentation, democracy, ethics, and justice, among others.
José Mauro studied Law Degree at "Escuela Libre de Derecho". He has a Master in Law from Harvard University. Nowadays is a PhD candidate from the Universidad Panamericana. He also has a Diploma in Corporate Finance from the Instituto Tecnológico de México.
José Mauro is renowned former member of the Harvard Institute for International Development, assisting the government of Indonesia in the implementation of its banking legislation.
He is author of several legal articles and the book, "The man and the Struggle for Law", published by JUS.
Lecturer on law at Universidad Panamericana.
He speaks Spanish and English.