Juan Antonio March
Juan Antonio March
Spain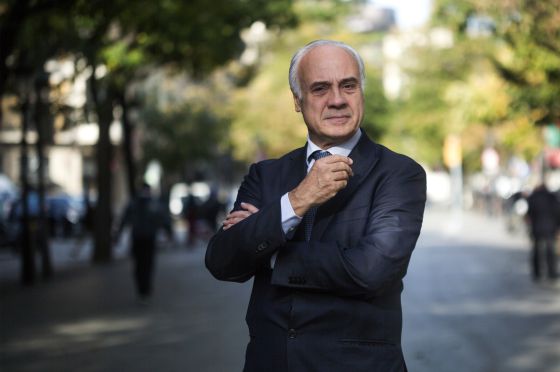 Juan Antonio March
Of Counsel Partner

T. +34 933 808 255
jmarch@ecija.com
BIO
Juan Antonio March
Career:
Juan Antonio March has been Ambassador of Spain in the Russian federation and previously Ambassador of Spain to the World Trade Organization (WTO) and specialized agencies of the United Nations in Geneva. He has also been Ambassador in countries in Central Asia and former republics of the former USSR such as Uzbekistan, Turkmenistan, Armenia and Belarus. Additionally he was the General Director of Cooperation with Latin America in the Ministry of Foreign Affairs, Vice-President of the Cooperation Agency between 1993 and 1996, and Embassy Counsellor in London from 1996 to 2001 and in Mexico from 2001 to 2004. With a marked economic profile, Juan Antonio March, chaired the WTO finance committee in 2006 and was assigned to the OECD for 5 years in Paris. Adding to his prominent experience with International Organizations, he has also worked in the OECD, UNESCO, and the European Union, where he was responsible in the latter for the Mediterranean policy alongside the European Commissioner Claude Cheysson at the end of the 80s. This policy covered countries such as Turkey, Egypt and the whole of Magreb.
During his time as Ambassador of Spain in Russia, he promoted the Dual Spain-Russia year, the only one held between the two countries to date, as well as a new policy in favor of multiple-stay visas, with a notable advance in the relations between citizens. He made great strides for Spanish investments in Russia, as was reflected in the Forum of Saint Petersburg in June 2011 when large Spanish companies such as Repsol, Talgo and Técnicas Reunidas signed emblematic contracts.
He is currently a member of the "International Advisory Board" of Abertis and President of the Onuart Foundation. He is a regular lecturer in large international forums, and has published several essay books on strategic topics.