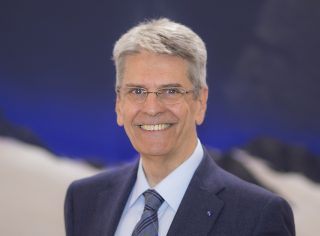 ---
Julio Pérez Hernández
Partner 
T. +34 922 279 901
jperez@ecija.com
Partner of Corporate at ECIJA Tenerife.
He has been a lawyer since 1974 and a law professor since 1976. Throughout his career he has worked mainly as a specialist in Private, Civil and Commercial Law, although he has also regularly practiced Urban Law and Economic Criminal Law, and has intervened in litigation and cases before courts and tribunals of all orders, generally in the Canary Islands and Madrid.
LLB  from the Universidad de La Laguna, Tenerife.
Lecturer and professor at the Universidad de La Laguna (since 1976). In recent years, Julio has been lecturer in Commercial Law in the degrees of Law and Economics, (Bankruptcy Law, Corporate Law and Tourism Law).
On several occasions and with different reasons, he has interrupted the exercise and teaching to assume political and public administration responsibilities: President of the Port Authority of Tenerife; Civil Governor of Santa Cruz de Tenerife; Councilor of the Government of the Canary Islands, Health and Social Affairs, and Deputy in the Parliament of the Canary Islands.
He was also Secretary of State for Justice and Deputy Mayor of Santa Cruz de Tenerife.
Since 2012 he is exclusively dedicated to private practice.
Julio has been a member of the Board of Directors of the Association for the Progress of Management (APD), secretary of the ASHOTEL Foundation for Training and Employment, and member of the Governing Board of the Spanish Federation of Municipalities and Provinces (FEMP), and other entities and non-governmental organizations.
He has the Grand Cross of the Order of Civil Merit, the Cross of Honor of the Order of San Raimundo de Peñafort, and the Gold Medal of the Spanish Red Cross.