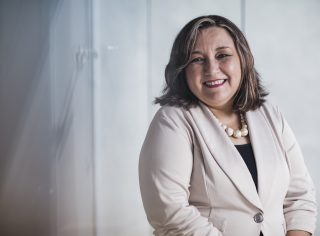 ---
Karla Alas de Duarte
Partner at ECIJA El Salvador, Central America
Specialist in law and new technologies, with more than 24 year of experience
EXPERIENCE
She is currently a professor at ISEADE-FEPADE, in the Postgraduate course in Law and New Technologies as well as in Courses on Electronic Commerce, Telework and Protection of Personal Data.
She has provided advice and has also coordinated legal proceedings   against conflicting brands.
Provides legal support in conciliation and mediation processes.
She is an advisor on the protection of privacy and personal data.
Karla is a lecturer on topics that deal with digital law, specifically on the   subject of computer crime and cybersecurity.
OTHER DATA
She is part of the Womcy Organization (Women in Cybersecurity) Leader of the WOMCY GEEK Program, a program that educates, advises and provides tools on the safe use of the Internet, in children,  adolescents, parents, and schools.
Collaborates with the Directorate of Innovation and the Ministry of    Economy on issues of online commerce and derivatives of said implementation·
Karla speaks English and Spanish.