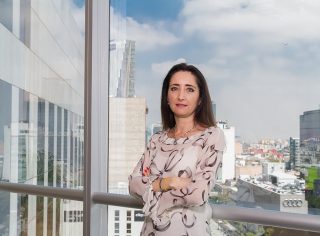 ---
María Elena Rueda
Corporate / M&A Lawyer of ECIJA MEXICO
P: (+52 55) 56 62 68 40
erueda@ecija.com
María Elena has more than 23 years of professional experience in Corporate / M&A, Public & Regulatory, Commercial, Energy and Project Financing.
Her practice includes advising Mexican and foreign investors aiming to determine the appropriate vehicle to invest or have presence in Mexico, according to their objectives and needs. She has counseled for and incorporated commercial and civil companies, representation offices, subsidiaries and branches.
She has experience in M&A's, dissolution and liquidation of companies. Her corporate experience also includes the regularization of entities and companies, the fulfillment of corporate obligations, MOU's, joint-ventures, legal audits (due diligence), purchase of assets, sophisticated stock and shareholders agreements and corporate governance.
She has experience in public bids, procurement and works.
María Elena studied Law at the Universidad Panamericana in Mexico. She also has a Diploma in Human Development taught by the Administration of Institutions School ("ESDAI") in Mexico.
María Elena has taken several law courses at the Ministry of Public Administration, the Mexican Bar Association ("BMA") and the National Registry of Foreign Investments ("RNIE"), concerning public procurement, works and audits, liability of public officers, foreign investments, simplified stock companies and tax.
She speaks Spanish and English.