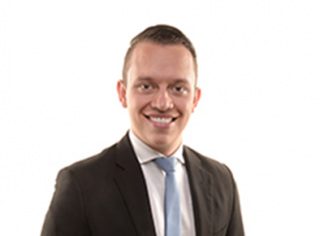 ---
Mauricio Rapso
Associate
T. +506 4000 1141
mrapso@ecija.com
linkedin
He joined Expertis in 2015. His career has focused mainly on dispute resolution in the courts and using alternative methods. His knowledge about possible legal ways that the parties could resolve their disputes, allows him to give good advice avoiding litigation.
He has significant experience in arbitration and litigation, focused on commercial, employment, and administrative matters. Likewise, he has participated in the recognition and annulment of arbitration awards, as well as administrative procedures against the State and public institutions.
His connection with academic organizations and moots has allowed him to expand his knowledge in international arbitration, international contacts, Uniform Law, and technology.
He has participated in audits related to Data Protection, as well as other procedures regarding Privacy at Costa Rican Privacy Agency.
Languages: Spanish and English.