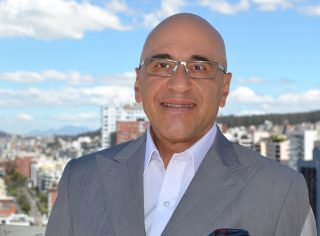 ---
Modesto Peñaherrera
Associate Lawyer in Immigration, Corporate / M&A, Real Estate in ECIJA GPA
Quito, Ecuador
+ 593 2986528
rpenaherrera@ecija.com
Linkedin
Modesto has experience in immigration matters and in family and inheritance issues. He represents national and foreign companies in investment projects and asset transfers.
He is a doctor in Jurisprudence and Lawyer of the courts and tribunals of the Republic by the Central University of Ecuador.
He worked as a university professor at the Higher Institute of Industrial Design and Metropolitan Graphics of the Central University of Ecuador. Similarly, he was a professor of inheritance law and forensic practice at the same institution.
He was Legal Director of the Quito Chamber of Commerce.