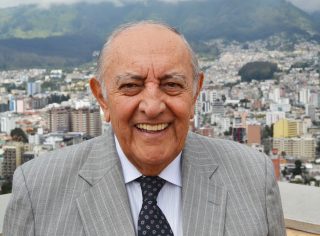 ---
Patricio Merizalde
Associate Lawyer in Oil & Gas, Regulatory and Government affairs in ECIJA GPA
Quito, Ecuador
T. +593 2986528
pmerizalde@ecija.com
Linkedin
Patricio has more than 34 years of experience in public and private oil contracting, as well as legal advice in all phases of the oil industry in Ecuador.
He is an Internal Lawyer of the Cayman International Exploration Company in Ecuador, consulting in the private sector, managing administrative and legal areas in the public and private sectors, coordinating and executing projects with international energy organizations.
He has been a member of the Petroleum Policy Advisory Commission and coordinator of the Latin American Energy Organization (OLADE) in Ecuador.
He has participated as a delegate from Ecuador in several meetings of international organizations such as OPEC, OLADE and ARPEL. He is a Doctor of Jurisprudence and Lawyer of the Courts of the Republic of Ecuador by the Pontifical Catholic University of Ecuador.
He also completed a Master in Development Studies at FLACSO.
He speaks English and Spanish.