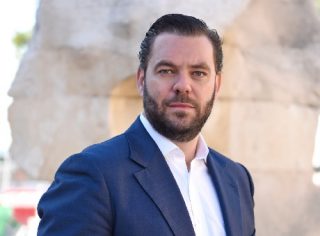 ---
Rafael Córcoles Valverde
Partnet Labour, Compliance
T. +34 917 816 160
rcorcoles@ecija.com
Linkedin
Rafael is a partner in the Labor and Compliance Legal Practice Areas at ECIJA.
He has more than 10 years of professional experience. He has served a legal advisor to several companies in different national and international sectors such as energy, distribution, finance, health, sports, etc.
Rafael has worked as a lawyer at Garrigues Abogados y Asesores Tributarios, and before joining ECIJA, he was a partner at Colón de Carvajal Abogados.
He has received international professional certification as a "Certified Compliance Officer" (CESCOM) by the Spanish Compliance Association (ASCOM) and the International Federation of Compliance Associations (IFCA), and also as an "External Auditor" (criminal compliance) by the National Accreditation Entity (ENAC).
Rafael has collaborated as a Visiting Professor at the European University of Madrid, the Autonomous Technological Institute of México (ITAM) and the Monterrey Institute of Technology and Higher Education (TEC). He participates as a regular speaker on legal issues such as labor and compliance at many workshops and conferences throughout Spain and Mexico.
Rafael has a Bachelor's Degree in Law from the University of Granada. He has a degree in the Expert Program in Compliance from the Instituto de Estudios Bursátiles of Madrid (IEB); He has a Master of Laws degree (LL.M) in Criminal Law and Policy from the Department of Criminal Law at the University of Granada. He completed his postgraduate studies in public defence with a Diploma of Advanced Studies (DEA) from the University of Granada in Criminal Law.
Rafael is a member of the Malaga Bar Association.
He speaks Spanish and English.