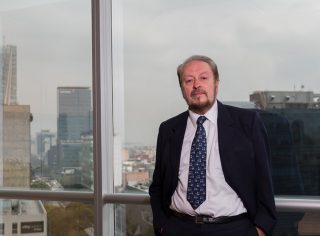 ---
Rafael Sandoval Giles
Tax Lawyer of ECIJA México
P: (+52 55) 56 62 68 40
rsandoval@ecija.com
Rafael has more than 35 years of experience in tax matters, having worked as public official, magistrate, analyst, lecturer, as well as, a tax lawyer in private practice.
He held various positions in the Department of Revenues of the Ministry of Finance and Public Credit, including, counselor of the Deputy Secretary of Revenues.
In addition, he was twice appointed as regional magistrate of the Federal Tax Court (1991 and 1996).
In 2016 he was appointed as Independent Counselor in the Taxpayer Defense Office.
He has extensive experience counseling Mexican and foreign clients in tax and financial law.
Rafael studied Law Degree at the Universidad Nacional Autónoma de México, UNAM.
He has been lecturer at various institutions, such as: Universidad Nacional Autónoma de México ("UNAM") and Instituto Tecnológico de México ("ITAM"), among others.
He speaks Spanish and English.