Raquel García-Argudo Mendes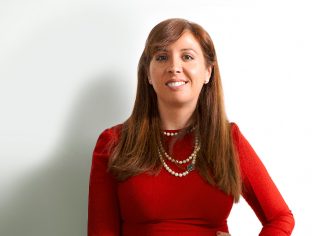 ---
Raquel García-Argudo Mendes
公司治理、并购和中国事务部
T. +34 917 816 160
rgmendes@ecija.com
Linkedin
Raquel Garcia-Argudo is a partner at Corporate Governance, M&A and China Desk Practice Areas of ECIJA.
She is a reputable legal advisor to international companies and foreign investors interested in getting a foothold in the Spanish market. Her specialties include offering legal solutions for cross-border transactions. She has developed her professional career in both the USA and China. Before joining ECIJA, she was a partner of Colón de Carvajal Abogados.
Within ECIJA she heads up the China Desk and coordinates the different practice areas of the Firm in order to offer sound legal solutions to both systems while taking into account the linguistic and cultural needs of Chinese investors.
Raquel serves an international expert for the Spanish Legal General Council and participates actively in the Spain-China Legal Forums.
In 2007, the Chinese Embassy in Spain recognized her with the "Puente España-China" award.
Raquel is a Think-Tank participant (contributor) at Elcano Royal Institute and at the Autonomous University of Madrid in matters related to China.
She collaborates as a Visiting Professor at the European University of Madrid (Comparative Law Systems) and in the Masters' Program in Legal Practice (Professional Ethics).  Raquel is also a Visiting Professor for the Master's Program in East Asian Studies at the Autonomous University of Madrid. She is a Think-Tank participant at "Cátedra China" and speaks occasionally for the Spain-China Foundation.
Raquel is currently an executive Board Member of ICEX Alumni.
She is an active member of "Law Asia", and serves as a regular participant and speaker on Asia-EU issues regarding Asia Pacific matters.
Raquel holds a degree in East Asian Studies from the Autonomous University of Madrid and a degree in Law from the European University of Madrid. Raquel also has a Master's Degree in International Business Management from the Spanish Institute of Foreign Trade (ICEX) and a Master's Degree in International Marketing from the University of Berkeley, California (USA), where she obtained the "Global Challenge" award for her graduating class.
She was previously a scholarship recipient of the Asia Pacific Government of Spain Plan at the Spanish Official Credit Institute (ICO) and also a previous scholarship recipient at ICEX.
Raquel is a member of the Madrid Bar Association.
Raquel speaks Spanish, English, French and Chinese.