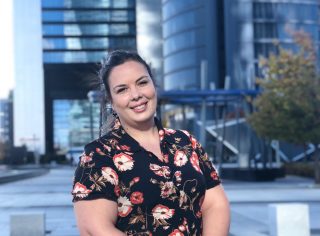 ---
Silvia Altieri
Advisory
P: +34 91 188 47 17
saltieri@ecija.com
Linkedin
Silvia is Partner at ECIJA Advisory. She studied Corporative and Structured Finances at IE. With more than 15 years of professional experience in financial areas, in the last time, she has been focused more actively on the entrepreneurial ecosystem in both national and international level. She started founding her own consultancy firm 7 years ago, participating in important agreements of restructuring, operations analysis and sales of companies. About her international background, she was involved in the entrepreneurial ecosystem and societal impact in the Brazilian market, where she specialized herself in the working capital control of Start-ups by IBEMEC, developing important projects in the fund raising and strategic development of companies in different evolution phases.
At the present time, she is specialized in the assessment of companies with a high technological, modelling and framing financial component. She collaborates with several investment funds and family offices, advising them with their options of investment in technological companies, and she continues coordinating the relation between Start-ups and investors (Brazil/Spain). She also teaches some workshops for BA, focused on the framing and the analysis of their portfolios.
Her professional side is complemented with her mentorship in several accelerator such as BBVA and Adventurees in the Fintech area, between others. Furthermore, she is part of different networkings such as EO, Networkeando, PonteCara and Área 31.
Silvia speaks Spanish, Portuguese and English.