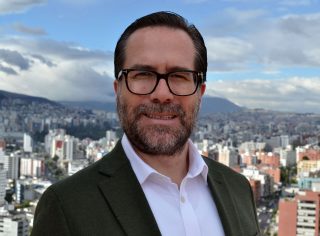 ---
Simón Dávalos
Partner of Corporate / M&A, Immigration, Data protection and privacy in ECIJA GPA
Quito, Ecuador
T. +593 2986528
sdavalos@ecija.com
Linkedin
Simón has more than 19 years of experience in commercial and corporate law. He gives corporate advice to several national and foreign companies in their business in Ecuador, as well as to associations or consortia formed for the execution of different public and private projects. This includes economic operators in the oil, cement, cadastre, computer, construction of civil, import, vehicle distribution, telecommunications, among other industries.
Simón also makes comprehensive advice, including immigration, for the domiciliation of foreign companies in Ecuador.
He is a Lawyer and Doctor of Jurisprudence from the Pontifical Catholic University of Ecuador. He also has a Master's Degree in European community law from the University of Salamanca.
He forms part of a Spanish and British desk.
He speaks English and Spanish