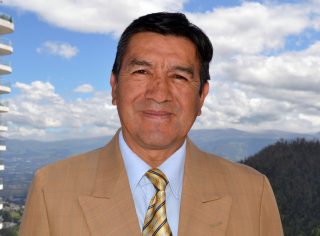 ---
Washington Trujillo
Associate Lawyer in Criminal Defense & Prevention, Dispute Resolution: Litigation and arbitration in ECIJA GPA
Guayaquil, Ecuador
T. +593 2986528
wtrujillo@ecija.com
Linkedin
Washington has more than 10 years of experience in criminal law and advising corporate clients and individuals in judicial matters. He is currently in charge of judicial proceeding of two of the largest banks in the country. He also advices in the civil, criminal, transit and family fields.
Washington is Doctor in Jurisprudence and lawyer of the courts of the Republic from the Central University of Ecuador.
He is a former university teacher and lecturer in several seminars organized by public and private institutions.