Tuesday, 9 January, 2018
Labor Compliance Prevention and management of regulatory risk in the work environment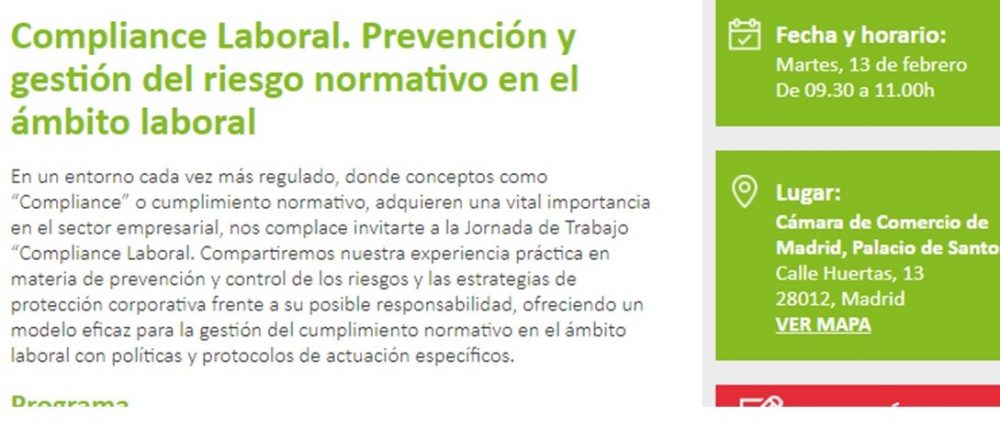 Next Tuesday, February 13, we will participate with Raúl Rojas, partner of ECIJA, in the round table "Labor Compliance Prevention and management of regulatory risk in the work environment", organized by Wolters Kluwer.
The event will take place at 9.30 in the Chamber of Commerce of Madrid (Palacio de Santoña).
Click here to proceed with your registration and read the detailed program of the colloquium.
---
Linked partners