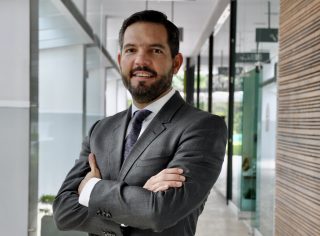 ---
Alvaro Quesada Loría
Partner, Competition Law at ECIJA Costa Rica
T. +506 4000 1141
aquesada@ecija.com
Linkedin
Lawyer specialized in Competition Law with more than 17 years of experience in the field.
EXPERIENCE
His experience includes acquisition and establishment of companies in Costa Rica and in the region. Likewise, for more than 12 years, under outsourcing, he managed a legal department, with responsibilities in Latin America and the Caribbean, for a multinational non-profit organization.
He worked as in-house counsel in one of the most important consumer goods companies in Central America, in charge, among other matters, of mergers and acquisitions and stock market matters and, as foreign associate, in a law firm in Sao Paulo, Brazil, in which he participated in several mergers and acquisitions processes.
EDUCATION
Postgraduate Diploma in EU Competition Law, King's College, London- 2018.
Postgraduate Tax Law Specialist, Universidad Autónoma Monterrey, San José, Costa Rica -2009.
Master's in Business Law, University of Navarra, Spain- 2004.
JD, Universidad Escuela Libre de Derecho, San José, Costa Rica.-2003.
Introduction to Legal English, International Law Institute, George Washington University, Washington D.C. USA- 2001.
University Congress, Istituto per la Cooperazione, Universitaria. Roma, Italia-1999.
MORE INFORMATION
Álvaro is Partner at ECIJA Costa Rica, in charge of the Competition Law practice. He also works in Corporate Commercial, Mergers and Acquisitions and Real Estate matters, with special focus in Nosara, Guanacaste, where ECIJA has offices.
His clients describe him as an analytical, creative, and result-oriented professional, with soft skills. He speaks English and Portuguese at technical level.
Álvaro travels periodically to Nosara, where he serves certain clients with conservation projects as well as developments with a sustainability approach.
He holds a master's degree in Business Law by the University of Navarra, obtained in 2003 and, additionally, a Postgraduate Tax Law Specialist Degree by the Monterrey Autonomous University in 2009 and, a Postgraduate Diploma in European Competition Law from King's College, London in 2018. He is currently being certified as a Technical Specialist in Artificial Intelligence and Machine Learning at Universidad Creativa, Costa Rica.
Trilingual in English, Spanish and Portuguese.