Anfranz N. Vázquez Bragan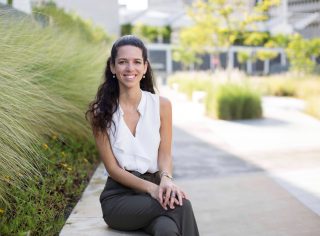 ---
Anfranz N. Vázquez Bragan
Partner in Labor, Dispute Resolution: Litigation arbitration, Intelectual Property, Sports and Entertainment law in ECIJA SBGB
T. 787-232-9020
anvazquez@ecija.com
Linkedin
Lawyer specialized in Labor Law and Intellectual Property
Anfranz has focused her practice in various areas of Labor and Employment Law advising local and multinational companies in their dealings in Puerto Rico.
She holds a Master of Laws (LLM) from Columbia University in New York. She studied law (JD) at the University of Puerto Rico School of Law. During her time as a student, she had the opportunity to do an internship at the International Labor Organization (ILO) of the United Nations (UN) in Geneva, Switzerland. She obtained a Bachelor's Degree (BA) in Foreign Affairs and Global Sustainability from the University of Virginia in the United States.
In parallel to her career, she has worked to advocate for the importance of environmental protection and sustainable practices. In addition, she has advised emerging artists and music groups on booking, copyright, trademark rights, and other issues in the entertainment industry. She has also advised writers on the publication process of their works.
She serves as a mentor to students and new professionals who are integrating into the practice of law.
Recently, she published an article in the University of Puerto Rico Law Review, in its edition dedicated to the topic of Labor and Employment Law in Puerto Rico.
Anfranz speaks Spanish and English.