Annelys Padilla Villatoro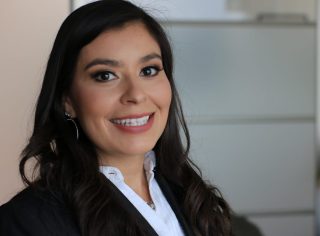 ---
Annelys Padilla Villatoro
Associate of Educational Law, Public & Regulatory Law at ECIJA INTEGRUM
PBX: + (502) 2259-1200
apadilla@ecija.com
LinkedIn
With more than 5 years of experience, Annelys specializes in the reception and qualification of Human Rights complaints.

EDUCATION
• LL.M in International Law, Investments, Commerce and Arbitration –Universidad de Chile, Santiago de Chile – Universidad de Heidelberg, Alemania
• Law Degree –Universidad Panamericana. Guatemala
• Diplomacy and International Relations Degree – Universidad Galileo, Guatemala
• Law and Social Science Degree – Universidad Rafael Landívar, Guatemala
PROFESSIONAL EXPERIENCE
• Annelys began her professional career as a human rights adviser and consultant at the Human Rights Office of Guatemala, working in the reception and qualification of complaints. She has extensive experience in the preparation of various documents, such as multiple requests to the State, mediations, monitoring and on-site verifications and reports, among others.
• She is currently working as a legal advisor specialized in Educational Law, providing legal and technical assistance to various educational centers, regarding administrative and judicial processes involving parents, students teaching and administrative staff.
ADDITIONAL INFORMATION
• Former Fellow of the Chilean Agency of International Development Cooperation.
• Member of the Guatemalan Bar Association
• Member of the College of Humanities of Guatemala.
• Vice President of the Chilean – Guatemalan Institute of Culture.
• Speaks Spanish and English