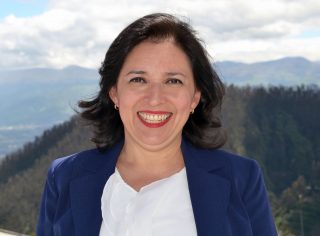 ---
Blanca Gómez de la Torre
Partner of Dispute Resolution: litigation and arbitration in ECIJA GPA
Quito, Ecuador
T. +593 2986528
bgomezdelatorre@ecija.com
Linkedin
Blanca has over 20 years of experience in civil, commercial, administrative and national and international arbitration litigation. Her professional practice has also been linked to the areas of national and international public law, competition, finance, banking and aviation.
She has a doctorate in Jurisprudence from the Pontifical Catholic University of Ecuador, a higher specialist in procedural law from the Simón Bolívar Andean University and a master's degree in international commercial law from the International University of La Rioja in Spain.
Blanca has acted as counsel for parties in investment and commercial arbitrations under ICSID, UNCITRAL and ICC rules, among others.
She is a member of the list of arbitrators of the Quito Chamber of Commerce and the Lima Chamber of Commerce. He has been arbitrator of the ICDR of the American Arbitration Association and in the Chamber of Commerce of Quito.
Blanca is currently Vice President of the Ecuadorian Institute of Arbitration, is a member of the ICC Institute of World Business Law, the Chartered Institute of Arbitrators (FCIArb.), the Spanish Club of Arbitration (CEA) and the Latin American International Arbitration (LIA). She is a founding member of WIP Ecuador.
She is a professor of Alternative Dispute Resolution and Commercial Arbitration at the University of San Francisco de Quito.
She has co-authored the following publications: "Economic Correction Law, Competition Defense and Unfair Competition" "OXY Case. Legal Defense of a Sovereign Decision and in the Law of the Ecuadorian State", CHEVRON Case: Defense of Ecuador against the improper use of investment arbitration" and "Critical Vision of Investment Arbitration from the Ecuadorian Experience".
Blanca speaks English and Spanish.