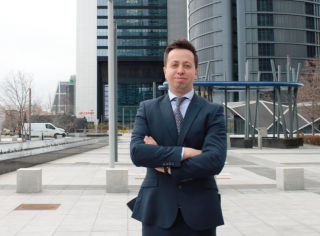 Juan Eugenio Tordesillas is a partner in the Governance, Risk & Compliance area of ECIJA in Madrid. He has more than 8 years of experience in regulatory compliance and Corporate Governance. Before joining ECIJA in 2017, he was founder of the boutique Comter,
Tordesillas has developed advice to national and international clients on regulatory compliance and regulatory compliance in the financial and insurance sector, in consulting about the regulatory compliance requirements to be considered by the private sector and the public sector, in the adequacy of regulatory compliance programs in relation to antitrust and public compliance rules.
In the field of the digital economy, he also provides advice in the Fintech field and, specifically, in relation to digital onboarding and money laundering prevention procedures, as well as on the regulatory challenges, corporate strategies and new requirements of the new regulatory framework for the digital transformation of the financial sector.
Tordesillas is a postgraduate professor at the University of Castilla-La Mancha, the Carlos III University of Madrid and the Antonio de Nebrija University of Madrid. In addition, he was a speaker at the prestigious XII Congreso Nacional de la Abogacía, organized by the Consejo General de la Abogacía Española, and has been a collaborator in the research project "Good Citizens Corporations: Compliance Programs in Public and Private Entities", of the Institute of European and International Criminal Law.
He holds a Law Degree with Extraordinary Prize from the University of Castilla-La Mancha. He holds a Master's Degree in Business and Energy from CEU Villanueva de Madrid, as well as an Executive Compliance Officer Program, Wolters Kluwers Training.