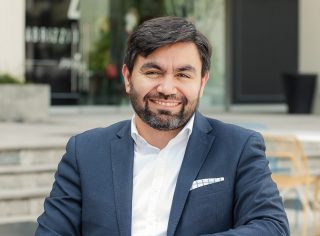 ---
Mauricio París
Regional Manager de ECIJA Centro América y el Caribe
T. +506 4000 1141 USA: +1 786 2247326 Spain: +34 910 603 569 (Direct Dial)
mparis@ecija.com
LinkedIn
Career:
Mauricio Paris is ECIJA's Regional Manager for Latin America and partner of ECIJA Costa Rica. He leads the practice in the areas of Dispute Resolution, Privacy & Data Protection and Corporate/M&A.
He has oriented his career to the legal advice of companies with operations in Central America and the Caribbean. His training as a Legal Project Manager (LPM) and his capacity for management, coordination, and execution have allowed him to lead legal teams for the development of varied legal projects in the Central American area, with control of time and cost for the client.
His experience of more than 15 years leading the practice of litigation and arbitration implies a great capacity to foresee the foreseeable and focus on the administration and prevention of contingencies arising from the negotiations of its clients.
He has participated in more than a score domestic and international arbitration, enforcement, recognition and annulment of arbitration awards in different Latin American jurisdictions. He is frequently appointed as arbitrator in commercial and construction disputes.
He has relevant experience advising companies of the tech industry, in matters related to Technology, Privacy and Data Protection.
He teaches International Contracts, Private International Law (Conflict of laws) and Arbitration at the Universidad de Costa Rica and other universities in the country.
He holds a master degree (LLM equivalent) from the Universidad Carlos III de Madrid. He also studied International Comercial Arbitration and Legal Project Management at IE Law School (Madrid) and obtained his J.D. from the Universidad de Costa Rica.
Is member of the ICC Latin American Arbitration Group, the Spanish Arbitration Club, Ibero-American Observatory for Data Protection, and of the ICC- YAF (Latina American representative 32015-2017. Is ambassador of the Institute of Legal Innovation (Madrid).
Mauricio speaks Spanish and English.
Mauricio París, who has the perfect balance between world-class attorney and an academic with great knowledge of the most recent topics" Legal 500 Latin America, 2019
 "I love that he answers within a matter of hours when I send a query and it's noteworthy that he also listens and puts himself in your shoes. He's a reasonable person with a lot of experience." Chambers  & Partners Global 2020
"Mauricio Paris receives praise from peers and clients alike, with one source highlighting his "quick responses and clear explanations" as particular strengths. Another interviewee describes him as "an excellent, well-rounded litigator." – Chambers & Partners Latin America, 2020.
"Clients are full of praise for Mauricio Paris of ECIJA, with one saying: "I love that he answers within a matter of hours when I send a query and it's noteworthy that he also listens and puts himself in your shoes. He's a reasonable person with a lot of experience." Chambers & Partners, Dispute Resolution, 2019
 "Mauricio Paris is another key figure in the department and is noted for his 'intelligence, friendly nature and top-notch consistency', as well as his 'leadership abilities and phenomenal technological proficiency'." Legal 500, Corporate and M&A, 2018