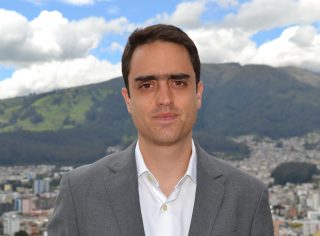 ---
Felipe González
Socio TMT, Startups, innovación, emprendimiento, ciberseguridad, privacidad y protección de datos en ECIJA GPA
Quito, Ecuador
T. +593 2986528
fgonzalezk@ecija.com
Linkedin
Abogado Especialista en TMT.
Felipe cuenta con más de 5 años de experiencia en el asesoramiento jurídico de empresas nacionales e internacionales en TMT, Startups, innovación, emprendimiento, ciberseguridad, privacidad, protección de datos, derecho corporativo y dispute resolution.
Es Máster en derecho de negocios internacionales en el IE Law School (LLM – IBL), y adicionalmente cursó el Máster de Legal Tech por la misma universidad.
Realizó un programa de intercambio (LLM), enfocado en derecho de recursos no renovables y TMT en la National University of Singapore en Singapur; cursó un programa de Legal Project Management en IE Law School (Madrid) y es certificado como Legal Project Practitioner (LPP) por el International Institute of Legal Project Management.
Es abogado por la Universidad de Los Hemisferios del Ecuador, donde obtuvo una mención de honor en su tesis de grado titulada "regalías mineras en los contratos de explotación minera en la legislación ecuatoriana".
Es fundador organizador del capitulo de Legal Hackers en la ciudad de Quito y fundador de la plataforma digital unalaw.com
Habla español e inglés.