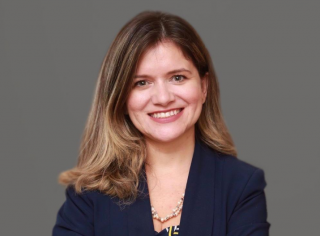 ---
Veronica Melo de Souza
Socia de la área de Derecho Fiscal de CTA ECIJA
São Paulo, Brasil
T. +55 11 3078-7212
vsouza@ecija.com
Linkedin
Verónica es socia de la área de Derecho Fiscal de CTA ECIJA, con énfasis en Derecho Fiscal Internacional. Tiene más de 12 años de experiencia en la área tributaria y ha trabajado tanto en despachos como en empresas, entre los cuales, 8 años en el sector de las telecomunicaciones y multimedia. Especialista en precios de transferencia, interpretación de convenios internacionales y tributación de transacciones transfronterizas. Es licenciada en Derecho y tiene posgraduación en contabilidad financiera (Énfasis en IFRS), los dos por la Universidade Federal do Rio de Janeiro.
Veronica tiene una Maestría en Derecho (L.LM) en Derecho Tributario Internacional en el King's College de Londres, Reino Unido, donde aprobó con méritos y recibió una Distinción por su tesis "BEPS Action 8: a comprehensive and critical analysis of the Guidance on Transfer Pricing Aspects of Intangibles".
Es miembro del Colegio de Abogados de Brasil y autora de artículos sobre derecho fiscal y fiscal internacional.
Habla inglés y español.