ˆ
Play our corporate video
Shortlisted amongst the most innovative Law Firms in Europe in 2021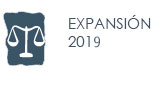 Best Firm in Digital Economy in the Spanish Market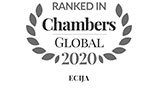 Leading Law Firm Chambers Global 2020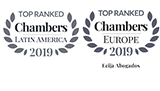 Leading Law Firm Chambers Europe 19, Chambers Latam 2019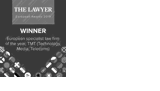 European Specialist Law Firm of the Year – The Lawyer 2019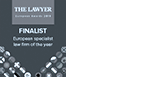 Most innovative technology initiative – The Lawyer 2019
"ECIJA nos ofrece un servicio integral, con unos tiempos de respuesta muy cortos pero a la vez con un nivel técnico inmejorable. El asesoramiento es excepcionalmente preciso, práctico y proactivo."
Xavier Mas, Head of Legal & Compliance. Media Markt

"El equipo de ECIJA siempre demuestra tener un amplio conocimiento de las particularidades del sector de Media, dando una cobertura de alta calidad a nuestra necesidades jurídicas en la varias áreas de nuestro negocio"
Manuel Urbano, Director Financiero. FremantleMedia

"En ECIJA prima la orientación al cliente, entender lo que necesita, adelantarse a sus necesidades y dar un asesoramiento rápido, eficaz y centrado en el negocio".
Antonio García, Director de Asesoría Jurídica de Negocio de Orange.
"Consideramos que las claves del éxito que hacen que, después de tanto tiempo, sigamos confiando en ECIJA como nuestro partner legal son fundamentalmente su alta dosis de proactividad, conocimiento del sector de sus clientes, y su indudable talento."
Virginia Cardenal Antón – Responsable gestión, cobro y riesgos. British Telecom

Over 900 professionals
---
We have a multidisciplinary team of over 900 professionals with exceptional experience at the service of our clients.

Global coverage

---
ECIJA has its own offices in Spain, Portugal, Colombia, Chile, Panama, Costa Rica, Honduras, Nicaragua, Dominican Republic, Guatemala, El Salvador, Puerto Rico, Ecuador, Brazil, Argentina and Mexico. In addition, we are part of different networks and international alliances, which allows us to offer our services in the majority of jurisdictions, hand in hand with the leading Law Firms of each country.

Specialisation
---
Our strength lies in profound specialisation and in the abilities of our multidisciplinary team that advises over half of the Ibex 35 companies and their branches abroad.
ECIJA has been recognized as leading full service law firm by the most prestigious international rankings and publications.