Best Law Firm in Digital Economy in the Spanish Market – Expansión Awards 2019.
Best Law Firm in Information Technology, Data Protection & Intellectual Property in the Spanish Market – Expansión Awards 2019, 2018, 2017, 2016.
European Specialist (TMT) Law Firm of the year – The Lawyer 2019.
Law Firm of the Year in Intellectual Property, Information Technology & Data Protection – Forbes Awards 2017.
With over 20 years of experience, we have positioned ourselves as one of the best multidisciplinary and independent firms in the Ibero-American market, as accredited by the most prestigious international directories, offering comprehensive legal services regarding regulatory compliance and information security.
With headquarters in Spain, Portugal, Colombia, Chile, Nicaragua, Argentina Panamá, Costa Rica, Honduras, Dominican Republic, Guatemala, El Salvador, Mexico, Ecuador, Brazil and Puerto Rico, ECIJA has a multidisciplinary team of over 900 professionals, with exceptional experience in their areas of specialisation, enabled to work in different jurisdictions, with extensive knowledge of the different sectors and international markets.
In addition, in 2019, the Firm signed the largest strategic agreement between a Spanish firm and a Chinese firm, through a joint venture with the fourth largest law firm in China, Grandall Law Firm, resulting in the creation of its own China Desk in its Madrid headquarters and the consolidation of a hub between Asia, Iberia and Latin America bringing together more than 3,500 lawyers in 18 countries in a total of 57 offices.


Más de 900 profesionales
Contamos con un equipo multidisciplinar de más de 900 profesionales con una experiencia excepcional al servicio de nuestros clientes.

Cobertura global
ECIJA cuenta con oficinas en España, Portugal, Colombia, Chile, Costa Rica, Honduras, Panamá, República Dominicana, Guatemala, El Salvador, Nicaragua, México, Ecuador, Brasil, Argentina y Puerto Rico. Conscientes de la necesidad de nuestros clientes de acompañarles en sus operaciones internacionales, formamos parte de diferentes redes y alianzas internacionales, lo que nos permite ofrecer nuestros servicios en la mayoría de las jurisdicciones, de la mano de los principales despachos de abogados de cada país.

Especialización
Nuestra fuerza reside en la intensa especialización y capacidad de nuestro equipo multidisciplinar, que asesora a más de la mitad de las empresas del Ibex35 y sus filiales en el extranjero.
Evolution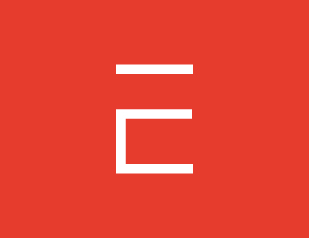 Foundation of the Firm as a Legal Boutique specialized in New Technologies, IP and Media.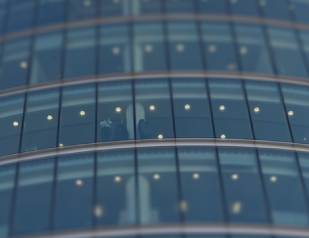 Collaboration with Arto & Castejón, firm specialising in corporate law. With this new practice area, ECIJA began to advice on important M&A transactions and restructuring.

Consolidation of the Litigation practice.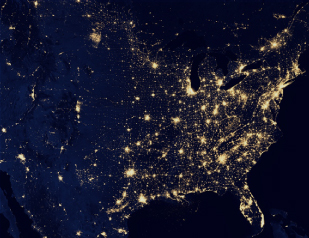 ECIJA extends its cross-border capabilities by strengthening its international alliances in the USA, UK, France and Germany.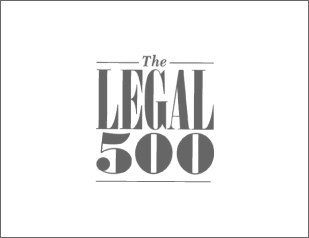 Acknowledged as leading TMTfirm in Spain by the publication "The Legal 500".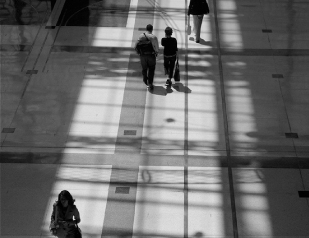 Opening the corporate headquarters at Madrid, at the emblematic Plaza del Marqués de Salamanca.
Ranked among the 30 best Spanish firms by the publication "Expansión".
Acknowledged as firm specialising in IP, Corporate & Commercial and Litigation by the publication "The European Legal 500".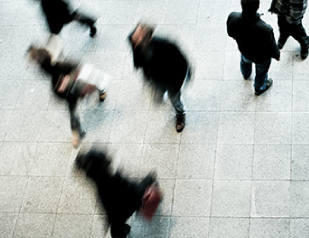 Ranked among the 10 best business law firmsby the publication "Gaceta de los Negocios".
Acknowledged as recommended firm in Spain in Real Estate by the publication "The European Legal 500".
Desarrollo y lanzamiento de rama de consultoría y soluciones para la seguridad de la información.
The firm reaches more than a 100 employees.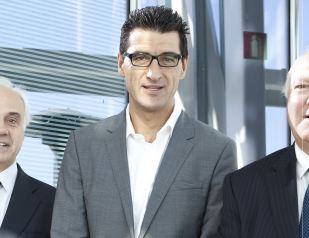 Hugo Écija is named the best lawyer in Audiovisual Law by Chambers Europe
ECIJA named one of the leading firms in Spain in TMT and Intellectual Property by Chambers Global
The Expansión 2007 Ranking places ECIJA among the 10 top Spanish law firms.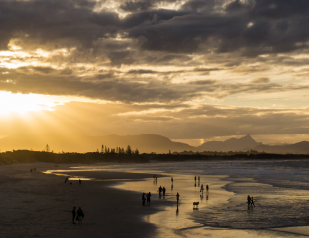 Launching ECIJA at international level with the inauguration of new offices in Miami.
ECIJA Ranked as Top Firm in TMT by Chambers Europe.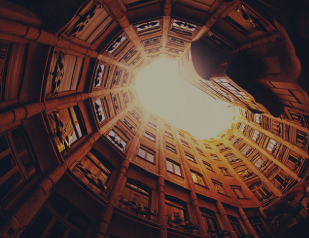 ECIJA strengthens its weight in the legal sector with Gabriel Nadal signing, as Managing-partner of its new Barcelona office, located in the emblematic Passeig de Gràcia.
ECIJA merges with Legal Link consolidating its position as the first TMT law Firm in Catalonia. Incorporation of Legal Link founding-partner Xavier Muñoz as partner and Head of ECIJA Telecoms practice in Barcelona.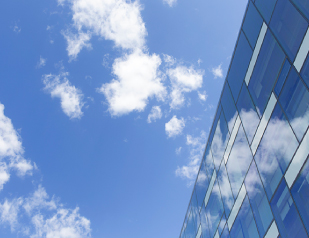 ECIJA reinforces its leadership in the Spanish markert with the joining of Juan Amigó Müller as real estate, corporate and insolvency law partner. Carlos Pérez as partner and Head of Digital, and Juan Antonio March, Ambassador of Spain in the Russian Federation between 2007 to 2011 and previously Ambassador of Spain before the World Trade Organization (WTO), as partner of counsel.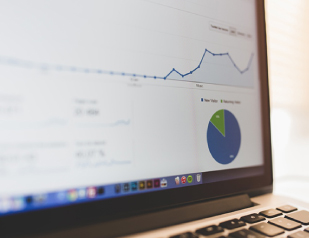 ECIJA takes over the law firm LexTIC specialized in TMT (Technology, Media and Telecoms.) and biotech to continue with our strategy growth as full-service firm focused in these sectors across the Spanish market.
Launching the Information Technologypractice area under Carlos Pérez and Alejandro Touriño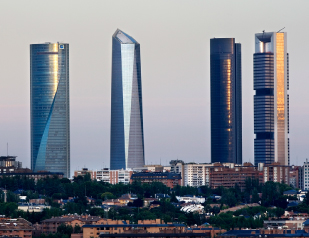 ECIJA opens new Corporate Headquarters in Torre de Cristal, Madrid, an innovative office building in Spain, located inCuatro Torres Business Area (CTBA) complex, one of the most exclusive business centers in Europe. ECIJA, thus, reaffirms its bet to count on offices in key great trade centers, in Madrid (CTBA), Barcelona (Passeig de Gracia) and Miami (Biscayne Boulevard), maximizing the generation opportunity and value they represent.
Entry of an investment fund into the capital of the firm.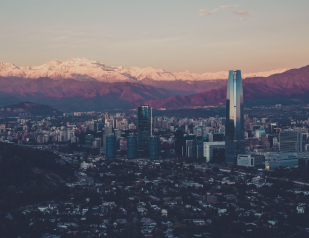 ECIJA acquires Rooter Legal, Spanish boutique firm focused in TMT(Technology, Media and Telecommunications), and opens office in Santiago de Chile.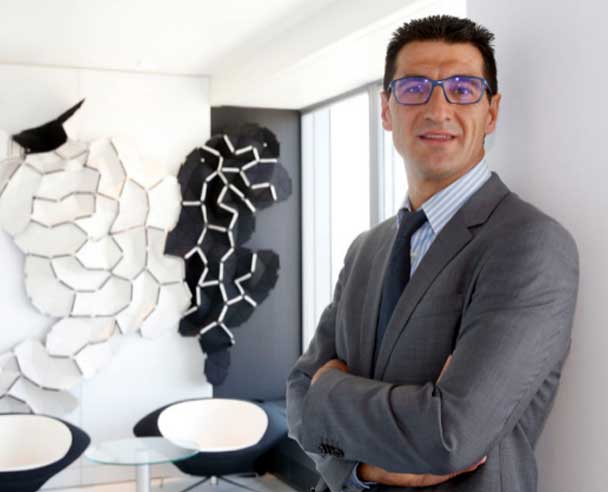 ECIJA is recognized as the best Information Technology, Intellectual Property & Data Protection law firm in the Spanish market in the Expansión Awards.
ECIJA is recognized as the most innovative law firm.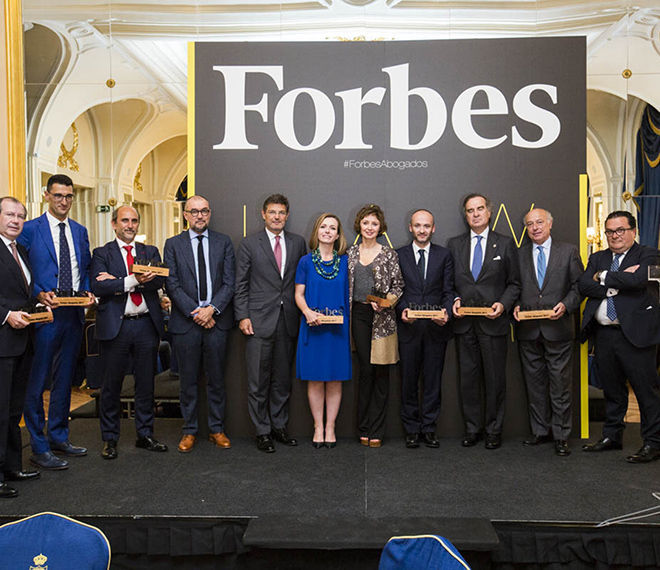 ECIJA receives the Forbes Award as the best Information Technology and Intellectual Property Law Firm of the year.
ECIJA, winner for the second year in a row of the Expansion Award for the best Law Firm in Information Technology, Intellectual Property and Data Protection in the Spanish market.
The software "Data Forecast"  based on predictability from the use of big data, awarded as the most innovative project of the year.
ECIJA opens in Valencia it's third office in Spain and fifth globally.
ECIJA opens in Lisboa its sixth office worldwide.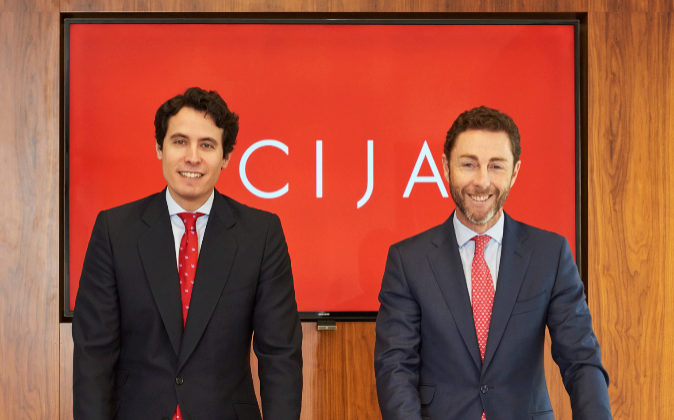 ECIJA integrates the boutique Comter Compliance, to reinforce the Risk & Compliance practice area.
ECIJA integrates Azpitarte Abogados in Valencia.
ECIJA signs Jordi Bonet to reinforce the Real Estate practice area.
ECIJA inaugurates its new office in Zaragoza. 
ECIJA integrates Expertis and opens  9 headquarters in Central América and the Caribbean.
ECIJA winner for the third year in a row of the Expansion Award for the best Law Firm in Information Technology, Intellectual Property and Data Protection in the Spanish market.
ECIJA integrates Díaz de Aguilar and opens two offices in the Canary Islands.
ECIJA opens in Pamplona its seventh office in Spain.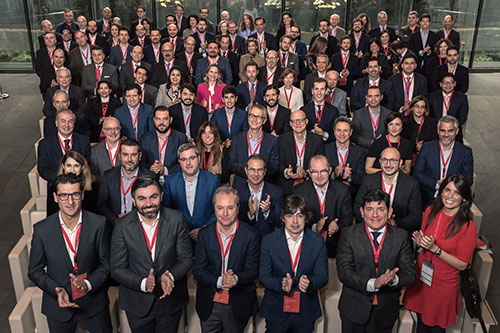 ECIJA merges with Zadal to strength its Tax area.
ECIJA merges with Colón de Carvajal.
ECIJA, among the best Firms in the areas of Information Technology, Compliance, Corporate/ M&A / Commercial, Intellectual Property, Tax, Procedural and Arbitration according to Chambers & Partners.
ECIJA, best Firm specialized in Europe in TMT (Technology, Media and Telecommunications) by The Lawyers.
ECIJA merges with Ad & Law.
ECIJA, the only Spanish firm recognized with the Data Protection Officer/Team of the Year award at the Gambling Compliance Global Regulatory Awards.
ECIJA merges with Jiménez de Parga Lawyers to get into the Spanish top 5.
ECIJA, winner for the fourth year in a row at the Expansión Jurídico Awards in Digital Economy.
ECIJA merges with SBGB in Puerto Rico.
ECIJA is acknowledged by Financial Times among the most innovative firms in Europe.
ECIJA integrates Estudio Jurídico Otero to strength its presence in Chile.
ECIJA is awarded by Iberian Lawyer as Best Firm of the Year in IP & TMT and Start-ups.
ECIJA is recognized as the first Iberian Firm for promoting the diversity.
ECIJA launches its China Desk through a joint venture with Grandall Law Firm.
ECIJA opens its second office in Costa Rica.
ECIJA integrates Bustillo Abogados to strength Corporate and Venture Capital.
ECIJA joins Shamah, Vargas & Córdoba in Panamá, becoming the Spanish firm with more presence in Latin America.
Best Lawyers highlights 48 ECIJA partners in its 2020 edition.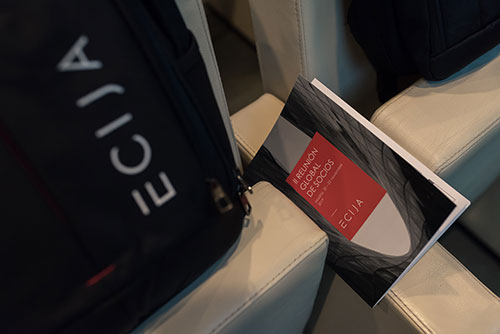 ECIJA arrives to Mexico through Chacón & Rodríguez's merging.
ECIJA merges with González-Peñaherrera & Asociados in Ecuador.
ECIJA arrives to Brazil through CTA merging.
ECIJA, among the leaders in transactions in Portugal and Spain according to TTR
ECIJA consolidates its international leadership in the global edition of Chambers & Partners
ECIJA, awarded as the best intellectual property law firm 2020 by IP Stars
ECIJA develops the first international collaborative platform for the exchange of help during the Covid-19 health emergency
ECIJA is consolidated in the Top 10 of Spanish law firms according to the Expansión ranking, driven by its international growth
ECIJA, in the top 3 of the best law firms in Spain for startups and venture capital according to El Referente
ECIJA consolidates leadership in Latin America in the 2021 edition of Legal 500 and Chambers & Partners
ECIJA, recognized by the Financial Times as one of the most innovative law firms in Europe
ECIJA breaks records in the nominations for the 2020 Legal Expansion Awards.
ECIJA strengthens its presence in Guatemala with INTEGRUM.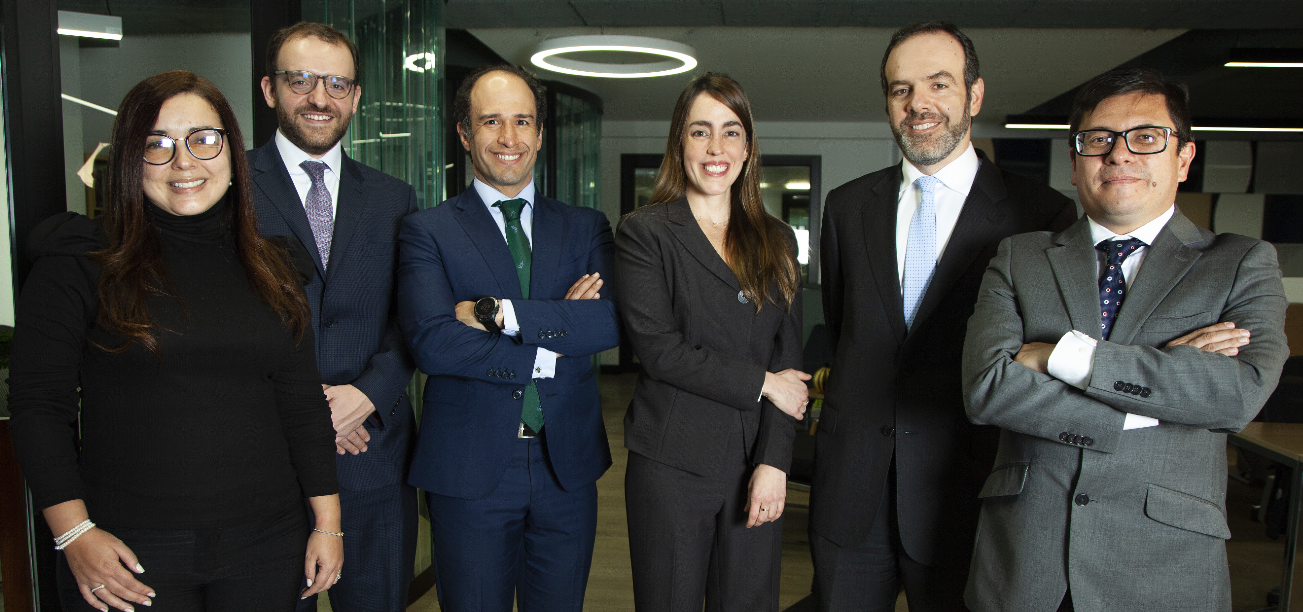 ECIJA enters Argentina through ELZEN Abogados.
ECIJA lands in Colombia with the integration of MBCR.
Vision
We are the leading company in Spain for Technology, Media and Telecommunications law, and have become the number one full service company.
People and their goals are our objective. We offer a unique and high added value service and base our day-to-day activities on the quality of our work.
---
Innovation
We are creative and curious
• We propose and experience new ideas.
• We promote change.
• We are not afraid to make mistakes and we take risks.
• We propose alternative and creative solutions to problems.
• We are up to date, we keep ourselves informed and trained proactively
• We integrate new technologies in our day to day.
---
Agility
We are flexible and fast
• We adapt quickly to new situations
• We work in a dynamic way tolerating the error and reacting agilely to solve it
• We attend multitude of projects and clients simultaneously.
• We are flexible: we adapt to work in different areas and teams.
• We have a high response capacity.
---
Enthusiasm
We are passionate and optimistic
• We identify the positive aspects of each situation and use it to achieve the objective
• We are authentic and we put all our energy into the activity
• We inspire action and pass on our passion to others
• We get involved: We are the # 1 followers of the Firm
• We trust ourselves and others to meet the objectives.
• We remain calm in complex situations.
• We show ourselves accessible to others
---
Team
We are #EcijaTeam
• We understand our work as a contribution to achieving the common objective of the Firm
• We participate and collaborate with our colleagues.
• We share information and knowledge.
• We mediate in conflicts and we contribute to generate good atmosphere.
• We help the integration of all, involving and giving feedback.
---
Diversity
We appreciate the wealth in the difference
• We promote the variety of perspectives and profiles.
• We learn from difference, encouraging variety without judging.
• We listen and consider the proposals of others, respecting other positions.
• We open communication channels and express ourselves assertively.
• We know how to identify the good of each person on the team.
---
Outstanding
We exceed expectations, we are outstanding.
• Orientation to detail, we follow the processes with rigor and pursue excellence.
• We go beyond, beyond what is expected of us, we exceed expectations
• We give the best of ourselves every day.
• We are proactive, we show initiative and we anticipate the needs of the client.
• We are willing to take on a large volume of work

Some of our clients