---
lunes, 11 marzo, 2019
"Brexit": el continente está aislado.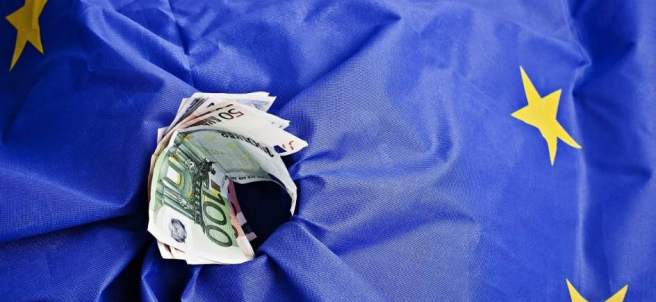 ""Brexit": el continente está aislado", tribuna de Antonio Cendán, abogado de ECIJA, para The Law Clinic.
"Heavy Fog In The Channel. Continent Cut Off". Esta cita clásica, de origen incierto, resume décadas de bizarras relaciones entre el Reino Unido y la Europa continental (o Europa, a secas, para los británicos en general). Una relación de amor-indiferencia que desencadenó en el referéndum sobre la permanencia del Reino Unido en la Unión Europea celebrado el 23 de junio de 2016, cuyo controvertido resultado es ya por todos conocido a estas alturas.
Desde que en marzo de 2017 Theresa May invocó el artículo 50 del Tratado de Lisboa, la salida del Reino Unido de la Unión Europea no ha hecho más que generar incertidumbre en cuanto a sus términos y consecuencias.
Según el calendario establecido, después del 29 de marzo de 2019 el Reino Unido pasará a tener la condición de tercer país. La principal incógnita en estos momentos es si la Primera Ministra británica será capaz de convencer a su Parlamento de la conveniencia de aceptar los términos de su pacto con Bruselas, facilitando una salida de la Unión menos brusca y aplicando un período transitorio previsto, inicialmente, hasta diciembre de 2020, o si, por el contrario, se aplicará lo que se ha dado en llamar el Brexit duro, en ausencia de aprobación del pacto por el Parlamento Británico, lo que supondría un inmediato cambio en el mapa sociopolítico y económico dentro de apenas dos semanas.
El impacto económico que tendrá el Brexit para el resto de la Unión resulta, todavía, difícil de prever. Sin embargo, es importante tener en cuenta que, una vez que el Reino Unido salga de la Unión Europea, la nueva situación tendrá importantes consecuencias tributarias.
En primer lugar, y en relación con los impuestos indirectos, hay que tener en cuenta que se dejará de aplicar la Directiva comunitaria sobre el IVA. Además, la condición del Reino Unido como país extracomunitario supondrá que todo el flujo de mercancías entre la Unión y las islas pasen a tener la consideración de una importación/exportación, aplicando el régimen aduanero; algo que los más jóvenes del lugar ya no recuerdan y que hace apenas un lustro parecía inimaginable.
Para tranquilidad de las empresas que ingresaron IVA en el Reino Unido en el ejercicio 2018, por otra parte, sería recomendable que presentaran sus solicitudes de devolución antes del 29 de marzo de 2019, a fin de que puedan ser tramitadas antes de dicha fecha, previa a su posible salida de la Unión.
En relación con los impuestos directos (Impuesto sobre Sociedades e IRPF, principalmente), hay que tener en cuenta que a partir de la salida del Reino Unido de la Unión dejarán de aplicarse, a priori, las Directivas Europeas que, desde hace años, facilitan el tráfico económico y el intercambio de información entre los países miembros de la Unión, tales como:
La Directiva matriz / filial, que se refiere a la eliminación en ciertos casos de retención en origen sobre los dividendos pagada a "matrices" con residencia en la UE.
La Directiva sobre fusiones, que se refiere al diferimiento de los impuestos sobre las ganancias en ciertas fusiones transfronterizas, aportaciones de activos y canjes de acciones que tienen lugar dentro de la UE, solventando una serie de obstáculos fiscales.
La Directiva sobre Intereses y cánones, que elimina ciertas retenciones sobre determinados intereses y cánones.
La Directiva de asistencia mutua, en la cooperación administrativa entre las autoridades fiscales, que ahora incluye el intercambio de información sobre los rendimientos del ahorro, etc.
Ante esta nueva realidad, no somos capaces de imaginar con exactitud cómo serán las relaciones con el que hasta ahora fue el centro financiero de Europa. De todos modos, no parece que vayan a ser buenas noticias ni para la Unión, ni para el Reino Unido.
Es de esperar que en algunos años se alcancen acuerdos bilaterales de libre comercio entre la Unión y las islas, o incluso que se permita la aplicación de las Directivas europeas bajo determinadas condiciones, a pesar de que finalmente adquiera la condición de país extracomunitario (como en el modelo suizo), pero mientras tanto las principales normas que serán de aplicación en estas relaciones serán los Convenios de Doble Imposición firmados entre el Reino Unido y cada uno de los países de la Europa continental, que serán el marco para estas nuevas relaciones bilaterales entre países mientras nadie le ponga remedio.
A día de hoy, sin embargo, no debe descartarse ninguna opción distinta a las inicialmente previstas: desde negociar una prórroga para la salida del Brexit que permita una nueva votación en el Parlamento que ratifique los acuerdos alcanzados por May con Bruselas, a convocar un nuevo referéndum para votar, de nuevo, la salida del Reino Unido de la Unión Europea, posibilidad que parece cada vez más probable, atendiendo a algunas de las últimas declaraciones realizadas por May o Corbyn.
Mientras esperamos atentos a la resolución de esta nueva situación y a sus impredecibles consecuencias, yo, como Sir Winston Churchill, soy optimista. No parece muy útil ser otra cosa.