Daniela Williams
Daniela Williams
Honduras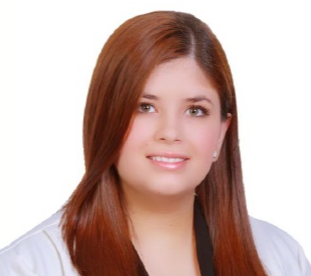 Restructuring and Insolvency
Daniela Williams
Banking, Corporate/M&A, Real Estate

T. +504 2271 0254
dmwilliams@ecija.com
BIO
Daniela Williams
Daniela María Williams is Operative Manager of ECIJA Honduras. For five years she dedicated herself on advisory on credit, registry, judicial and corporate issues in Financial Group Ficohsa. She began her career in judicial recoveries, giving impulse to the lawsuits filed in Civil Courts of Francisco Morazán. In addition, she acquired knowledge and experience in bank credit, notarial law, registration, and credit rediscounts with entities such as Honduran Production and Housing Bank (Banhprovi by its Spanish acronyms) and Private Contribution Regime (Rap by its Spanish acronyms). Management of topics for good Corporate Governance, such as the attention of Committees and Boards of Directors of societies.
Daniela obtained her Title of Lawyer with orientation in Business Law from Central American Technological University (UNITEC by its Spanish acronyms). Prior completing her university studies, she taught Human Rights courses to young people at social risk in "Transforming Lives Project" developed by the U.S. Agency for International Development (USAID) and UNITEC. In 2013, she carried out her private practice in Honduran Financial and Commercial Bank (Banco Ficohsa by its trade name in Spanish), where she was later recommended to carry out the position of Adviser and Legal Assistant in the 2014 in Alcance, S.A. de C.V., company that joint to Banco Ficohsa, are part of Financial Group Ficohsa. In that same year, she became a member of Banco Ficohsa as Senior Officer in the Guarantees Department, until 2017 when she was promoted to Senior Legal Adviser.
Languages: Spanish and English.
Daniela is member of the Bar Association in Honduras since 2014.